The General Muir's Latkes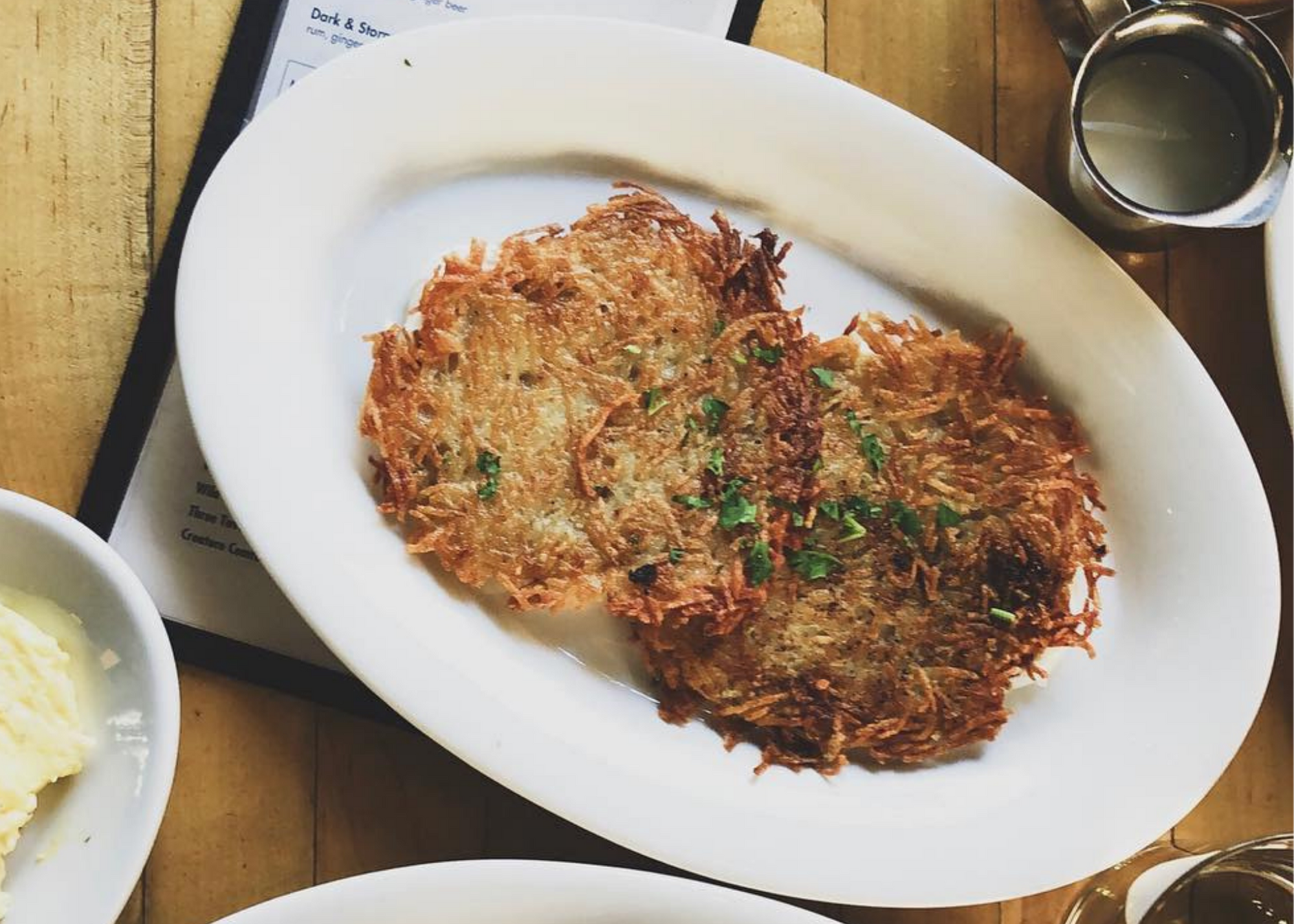 Second Helpings Atlanta partnered with THE GENERAL MUIR to give you some recipes and tips to avoid food waste while cooking delicious, comforting meals this holiday season!
Try out the General Muir's latke recipe this Hanukkah! These crispy potato pancakes are eaten on Hanukkah to remind people of the miracle of oil associated with this Jewish holiday.
To make their recipe waste conscious, TGM recommends using potato and onion peels to make stock or fry your scraps for another treat. To fry the leftover potato peels, add more oil to your pan once the latkes are done cooking and simply add your potato scraps to fry. You can eat these straight, crumble them up as a garnish on vegetables, or even use in place of croutons on a salad or soup.
Ingredients:
3 russet potatoes
1/4 cup of flour
2 eggs
Directions:
Peel the potatoes and grate them using the large side of a box grater.
Squeeze out any excess water using a kitchen towel. Get as much water out as you can! 
Put your grated potatoes in a large mixing bowl and add flour, eggs, salt and pepper. Use your hands to combine everything.
Preheat a griddle or large pan with butter. Once hot, grab a small handful of your potato mixture and place it on the griddle. Using a spatula, gently press your latke down until it is flat, then let it cook for 4-5 minutes. After it is cooked and golden flip and cook for 3-4 more minutes on the other side.
Garnish with applesauce and sour cream and enjoy!