Our Mission
Second Helpings Atlanta is a nonprofit food rescue organization whose mission is to reduce hunger and food waste in the Metro Atlanta area by rescuing healthy, nutritious, surplus food and distributing it to those in need. With a community of over 300 volunteers, SHA serves as the link between our network of food donors and partner agencies who feed the hungry on a daily basis. The food we rescue every day gets diverted from landfills and is used to feed those in need, making Atlanta a more environmentally responsible metropolitan area.
Our Programs
Second Helpings Atlanta offers a variety of programs and ways individuals and organizations can get involved to support our mission.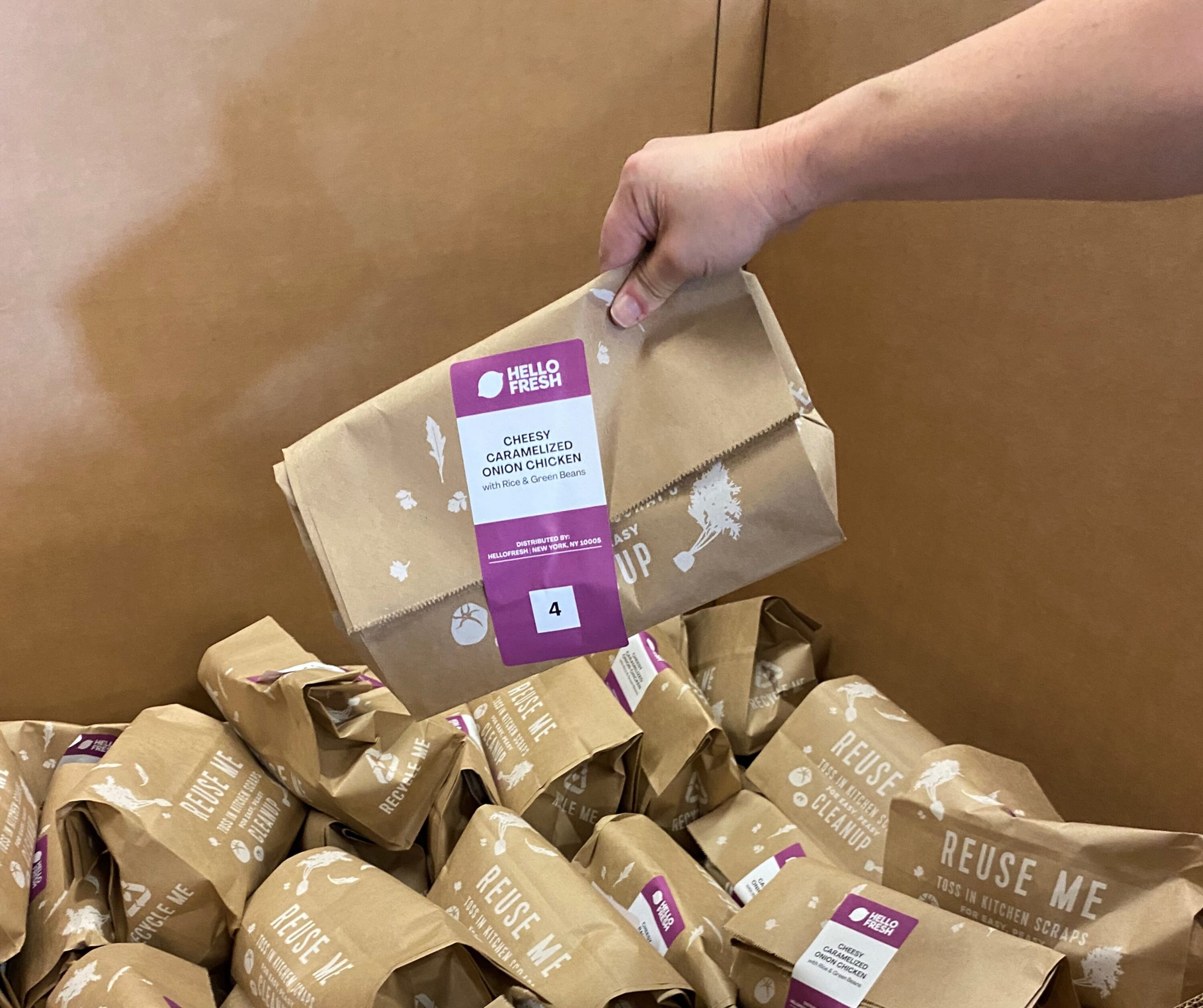 Meals With Meaning
Our Meals with Meaning program provides 2000 meal kits to Atlantans-in-need every week through partnerships with HelloFresh, Pratt Industries, Atlanta City Council, and the Mayor's Office of Immigrant Affairs. Each kit contains recipe cards, ingredients, and a bag of fresh fruit.
Our Board
Jeff Handler
Vice President
Lisa Boren Sivy
Immediate Past President
Guenther Hecht
Lifetime Director
Christina Eberhardt
Director
Sarah Fonder-Kristy
Director
Rick Van Nostrand
Director
In 2022, SHA rescued more than 4.1 million pounds of fresh nutritious food.
Our History
Second Helpings Atlanta began as a social action project in 2004 at Temple Sinai Atlanta, organized and operated solely by congregants. The vision was to create a vibrant community of food rescuers – neighbors helping neighbors – that would expand in scope and impact over time. For nine years, a small dedicated group of volunteers operated the organization, recruiting volunteer drivers, food donors and partner agencies, coordinating the routes, filling vacancies and ensuring that operations ran smoothly.
Second Helpings grew steadily and ultimately became too large for the confines of a congregational project. In 2012, we became an independent nonprofit and Second Helpings was incorporated as Second Helpings Atlanta, Inc. (SHA), and received our 501(c)(3) status in March 2011. SHA hired their first Executive Director during the summer of 2015, and transitioned from being volunteer driven to a professionally led organization.
The resulting momentum has been historic. Since 2004, Second Helpings Atlanta has rescued over 16 million pounds of food; along the way incorporating several new programs into our operations and consistently rescuing over 300,000 pounds of food every month.
In 2022, SHA diverted over 4.1 million pounds of surplus food from landfills, enough to provide over 3.4 million nutritious meals to those in need. In addition, we provided 504,000 prepared meals to our partner agencies through our Meals with Meaning program
SHA recognizes that a key to their success is offering a rich, rewarding volunteer experience that has a big impact in the community without having a big impact on people's busy schedules. Our 90 Minute Model is the cornerstone of our operations, designed to allow our volunteers to leave their home or place of work, rescue food from a food donor, deliver it to a partner agency and return home or work in 90 minutes or less.
SHA continues to use the power of small actions to transform people's lives.