Ways to Give
Food insecurity remains an ongoing challenge in metro Atlanta, and we are stepping up to answer the call. 1 in 9 people in our service area isn't sure where their next meal is coming from. Each week, Second Helpings Atlanta rescues enough surplus food to deliver an average of 73,000 meals to individuals and families in need. Join us in our mission as we "Drive Out Hunger One Mile at a Time".
Most Popular Ways to Give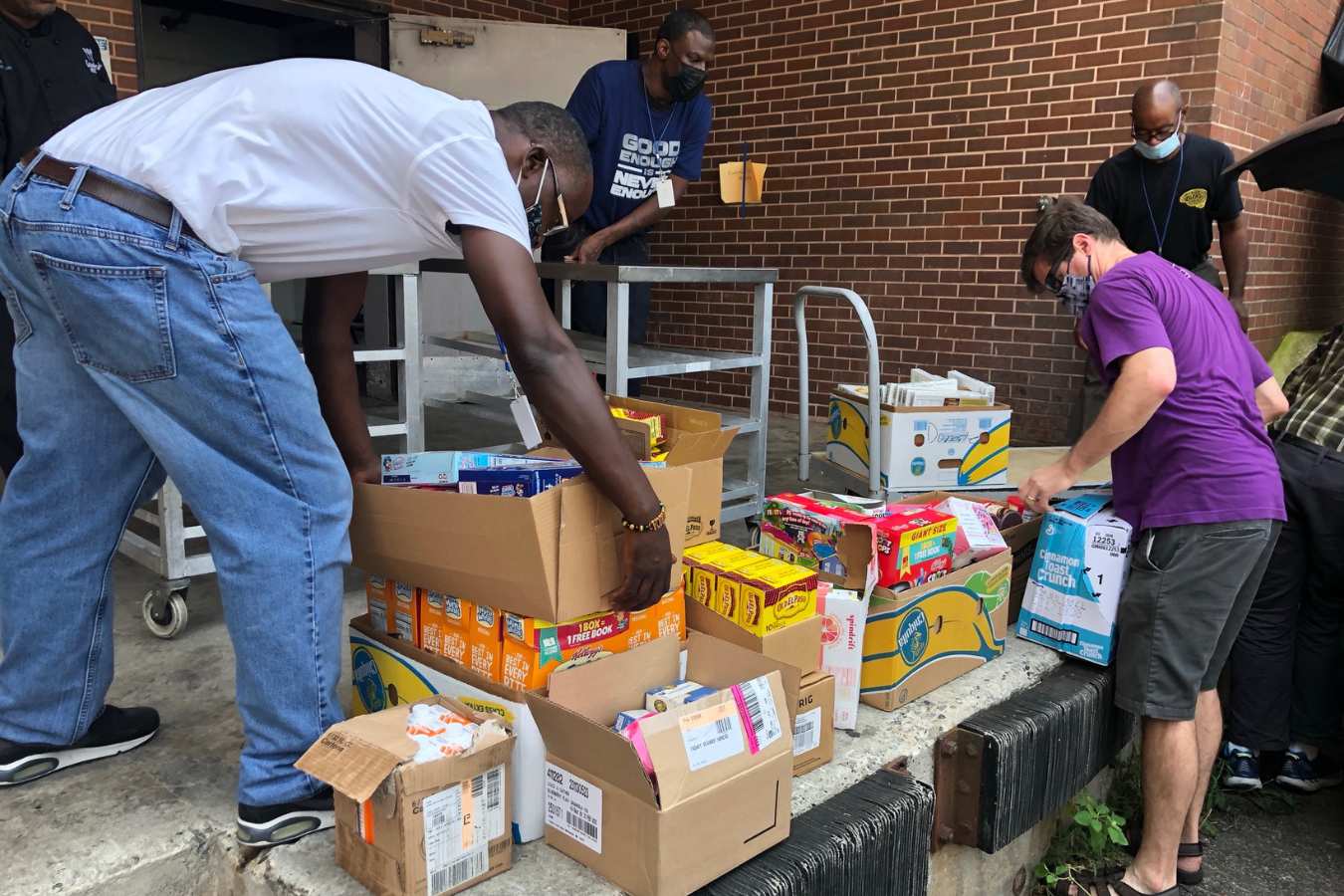 Make a Donation
Donate today to support our neighbors experiencing food insecurity in metro Atlanta. A gift of $50 helps rescue and deliver over 240 pounds of food, enough for more than 200 healthy meals.
Continue your impact by becoming a monthly donor. Follow this link to begin a recurring donation to support our food rescue operation. Your monthly commitment enables us to consistently meet the needs of Atlanta's most vulnerable.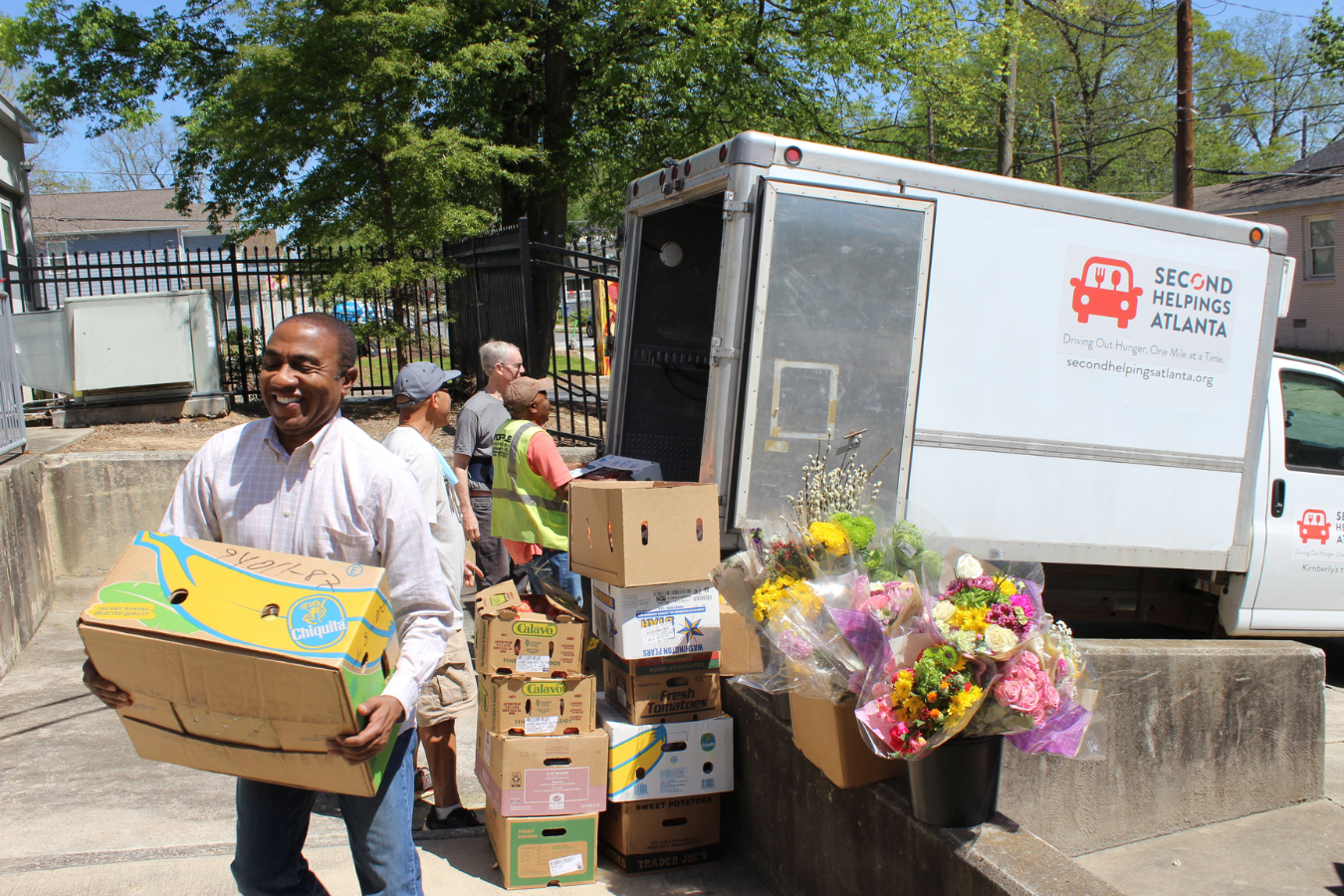 Honor Someone Special
Make a tribute gift for birthdays, graduations, memorials or other events. We will send a card notification of the gift without specifying the amount.
If you frequently send tributes, you have the option to set up a tribute account with us. Make a $200 donation in advance, and notify us whenever you'd like to give a gift. Email us at DEVELOPMENT@SECONDHELPINGS.INFO to create your tribute account today!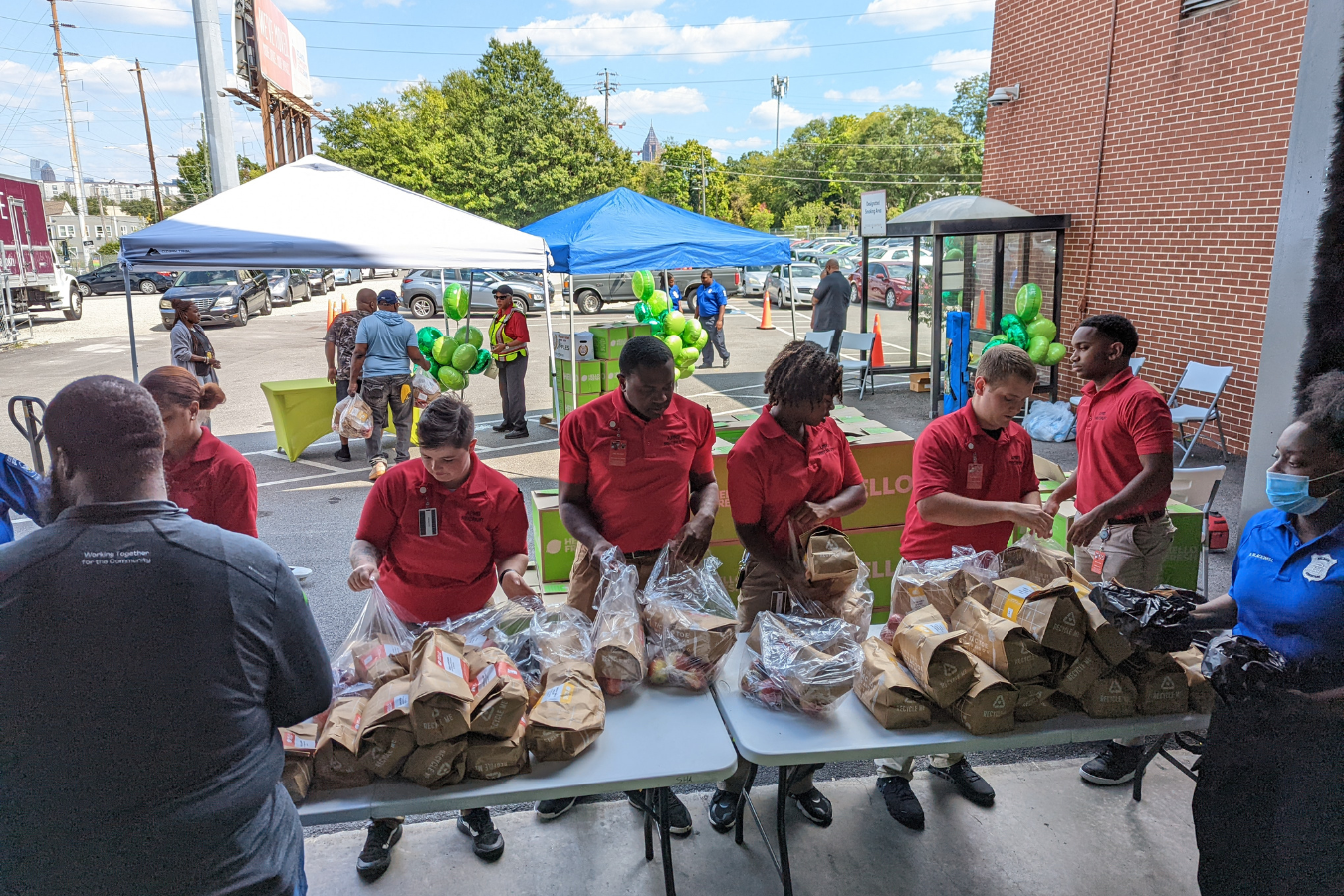 Support Meals with Meaning
Meals with Meaning is our partnership program with HelloFresh, Pratt Industries, and the Atlanta City Council. Every week, we assemble and distribute 2,000 four-serving meal kits. That's 8,000 meals going to our neighbors in need every single week!
Since we began this partnership in August 2021, we have packed 500,000 meals, engaged 650 volunteers, and delivered meal kits to 32 different community distribution locations. Make a gift today to support this impact.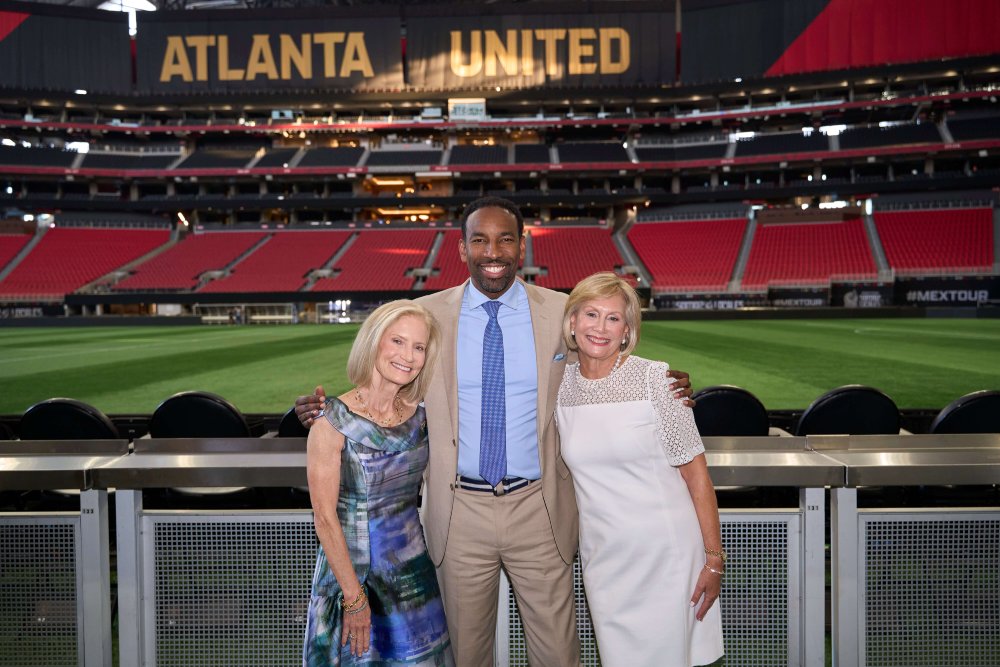 Give to Full Plates, Full Hearts
On August 29th, 2022, we gathered at Mercedes Benz Stadium to raise awareness around our mission, celebrate our impact, and to honor Liz Blake and Sheri Labovitz. Though the event is over, our work continues.
You can join us in what's ahead as we continue our work, reducing food waste and increasing food security in metro Atlanta!
Give While You Shop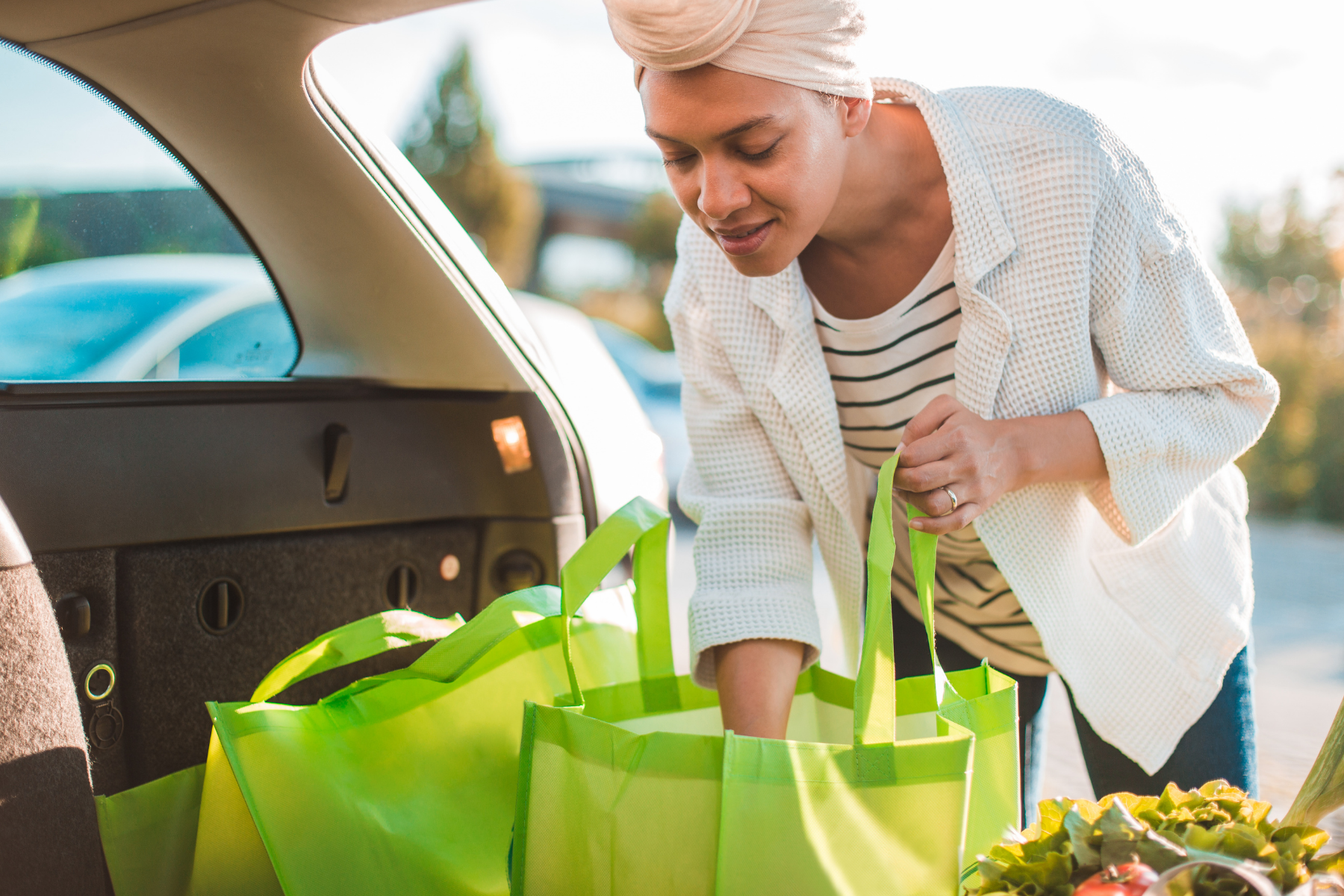 Kroger Community Rewards
Kroger Community Rewards makes fundraising easy by donating to local organizations based on the shopping you do every day. Once you link your Card to an organization, all you have to do is shop at Kroger and swipe your Shopper's Card.
More Ways to Give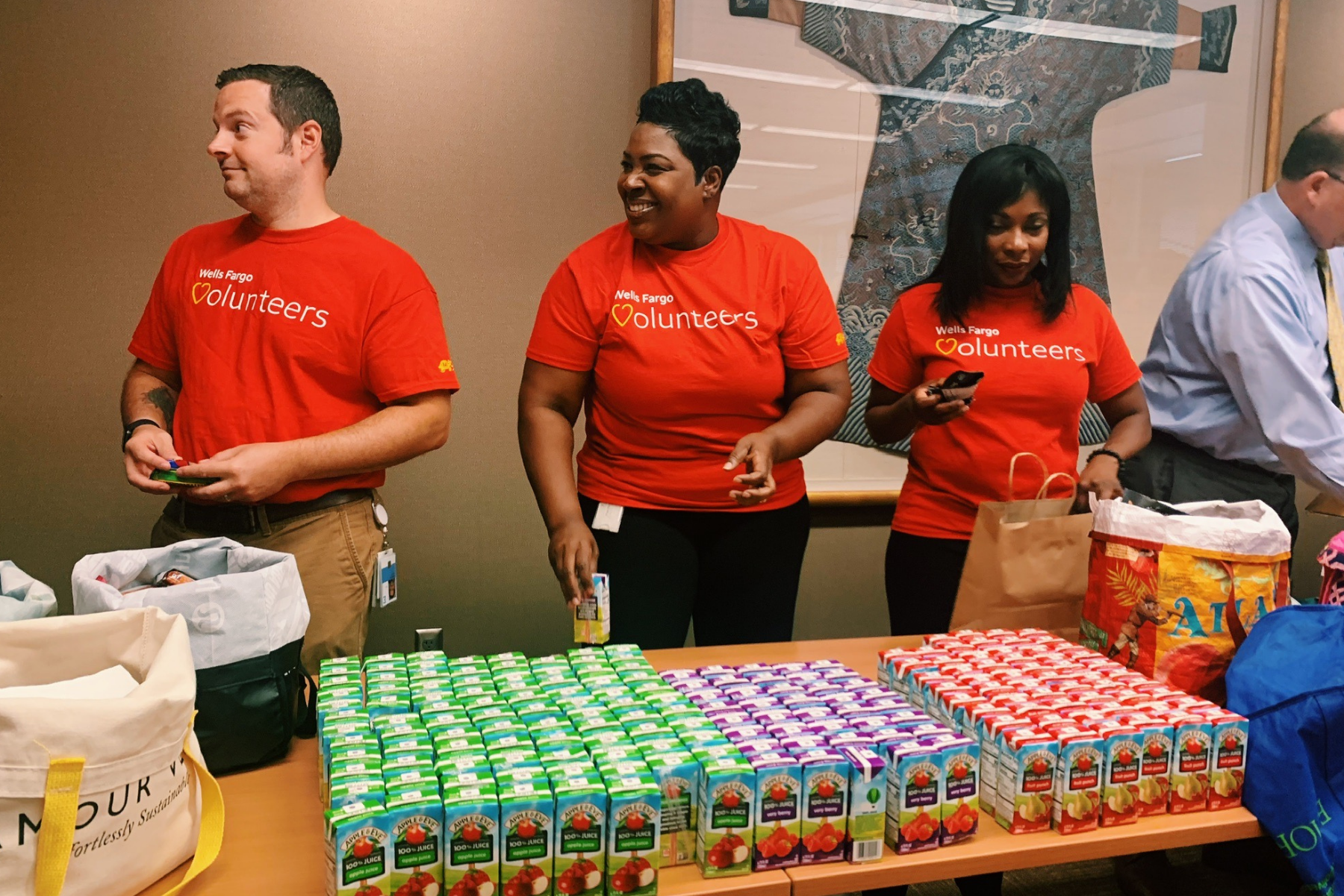 Corporate Giving
Would you like to make a donation to SHA on behalf of your team? Let's talk! Email development@secondhelpings.info for more information.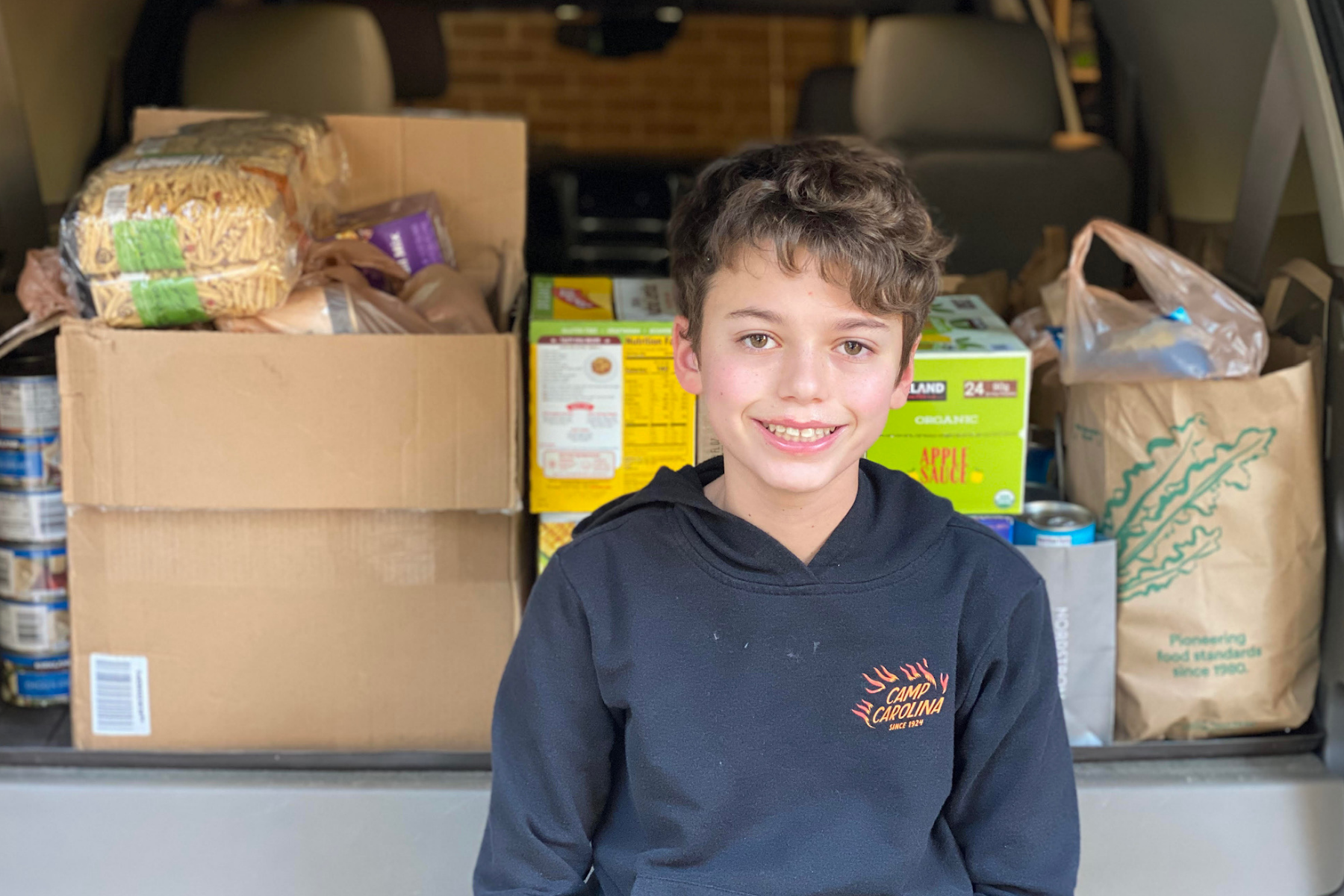 Give Your Time
We invite you to join our community of volunteers. Our volunteers rescue and deliver on average 227 pounds of nutritious, surplus food from each food rescue route, enough to provide 172 meals.