OUR NETWORK
The Power of Good
The volunteers, donors, agencies, and companies in our network come together to make a difference in Atlanta.
Volunteers That Truly Make a Difference
Volunteers are at the heart of Second Helpings Atlanta. Without our amazing community of volunteers, supporters, advocates, and donors we could not do the work that we do every day. We need all of you! Our passionate and dedicated volunteers perform dozens of food rescues every day, pack thousands of meals each week, and serve as a major link between our network of food donors who donate the food and partner agencies who distribute it to those in need. We strive to provide a high-quality experience for our volunteers so they can find time in their busy schedules to help change the lives of food insecure people living in our community.
Ways to Volunteer
Drive a Food Rescue Route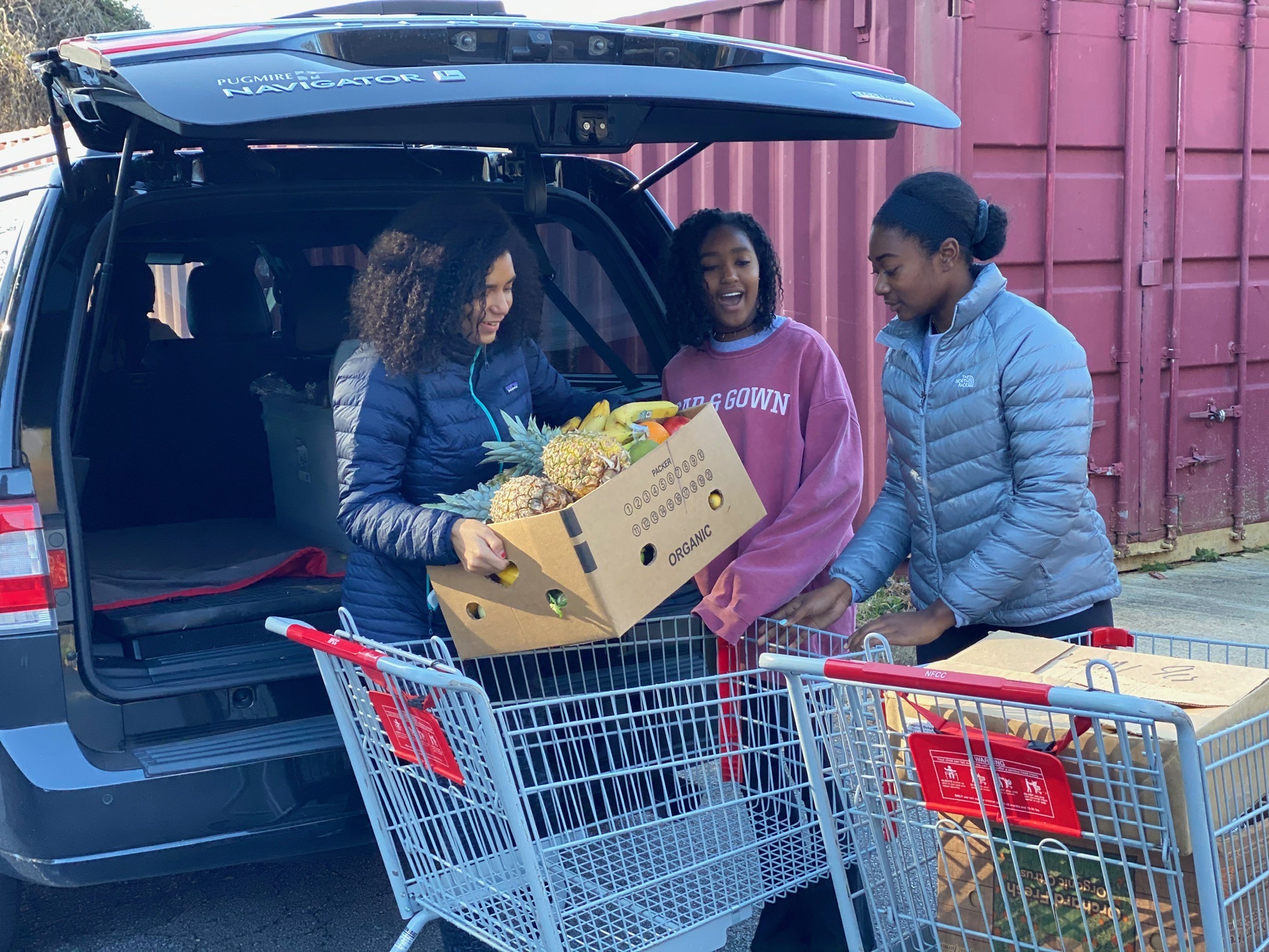 Want to make a big impact to reduce food waste and hunger with minimal time commitment when it works for you?
During food donation pickups and deliveries (what we call "routes"), our volunteer drivers use their vehicle to pick up donations from one of our food donors, transport and deliver the food to one of our partner agencies, and then return to their original destination – usually within 90 minutes or less! We have food rescue routes 7 days a week and are continually adding new routes. Volunteers can commit to driving a regular route each week or sign up for routes on an ad-hoc basis.
Assemble and Pack Food Donations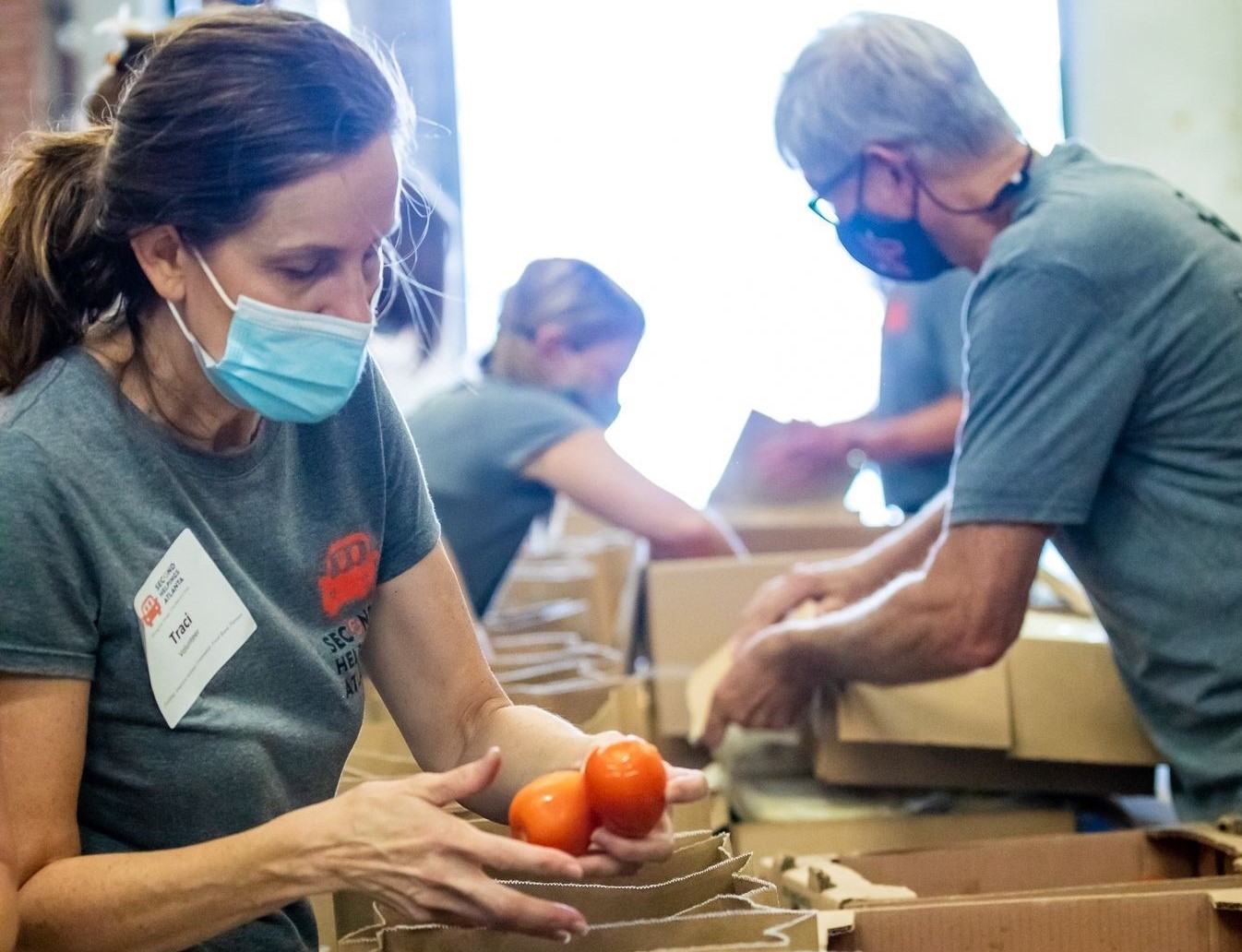 Want to volunteer with others in the community who are passionate about ending food insecurity?
On Wednesday mornings from 9am-1pm Second Helpings Atlanta gathers 20-25 volunteers to create meal kits for our Meals with Meaning Atlanta program. We create an assembly line in our warehouse in downtown Atlanta, play music and chat as we pack, and work together to make 2000 meal kits for our neighbors in need. This is a great volunteer experience for individuals who prefer volunteering in group settings or for groups looking for a way to give back together.
Sign Up to Volunteer
Volunteer as an Individual:
If you'd like to volunteer with us as an individual, please complete the short form linked below, and we'll follow up to get you started!
Volunteer as a Group:
Are you looking for a group or team-building activity for your organization? Every week we need a group of 15 to 20 volunteers. Join us during a meal kit assembly and packing event that will conquer food insecurity in the community.
SECOND HELPINGS STORIES
Telissa Reynolds: The Power of Giving Back
SECOND HELPINGS STORIES
Andre Shockley: A Driving Force for Second Helpings Atlanta