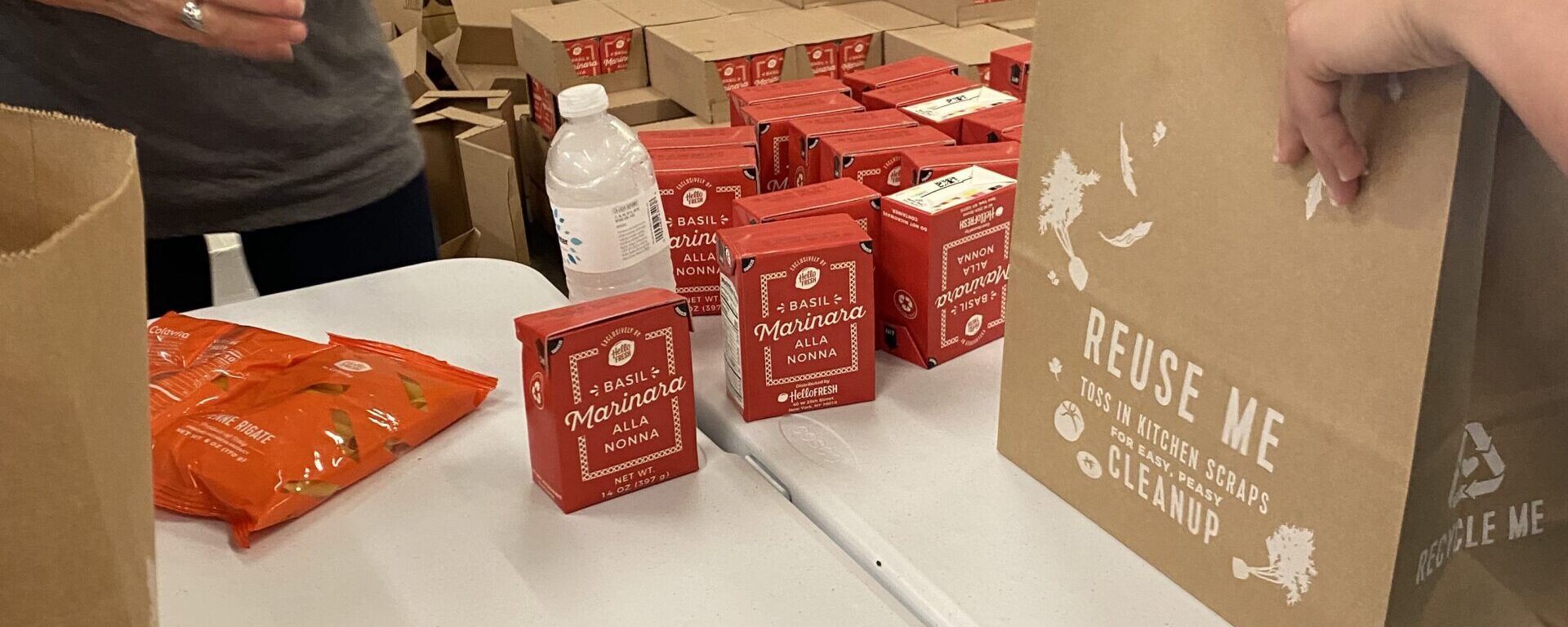 FORCE FOR GOOD
Meals with Meaning Atlanta
In weekly packing sessions, SHA volunteers build HelloFresh meal kits that we distribute to communities most affected by the pandemic.
Volunteer to Help Pack Meals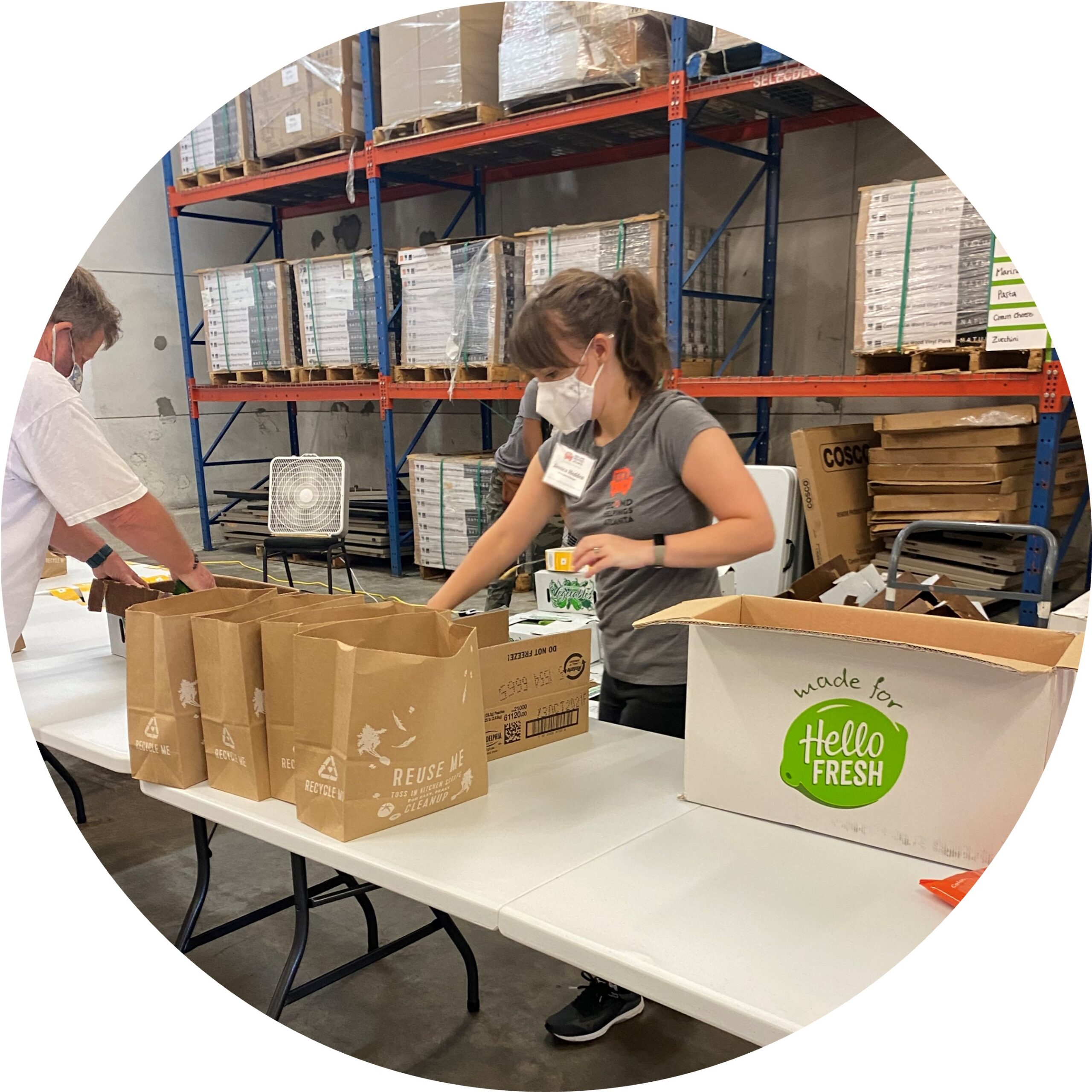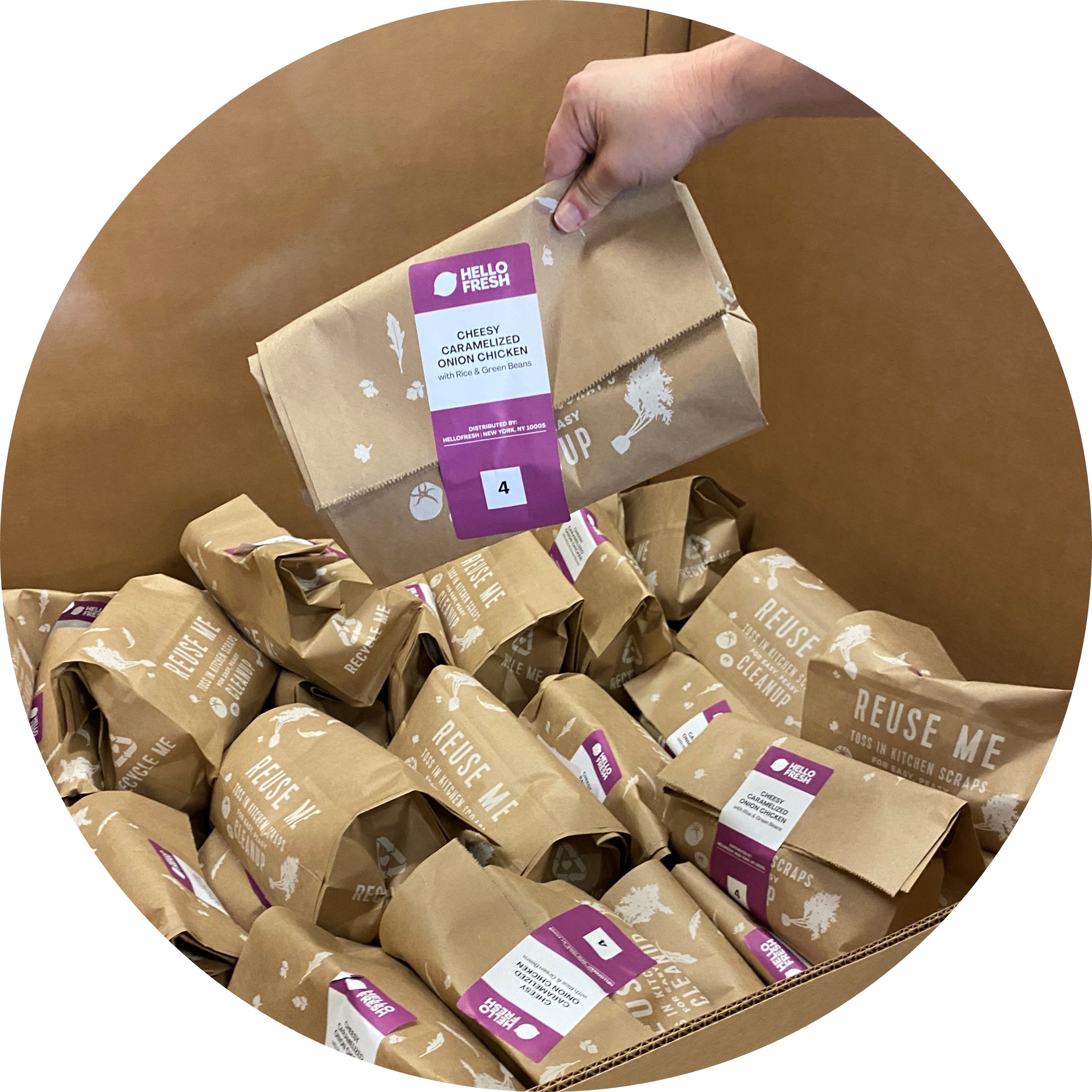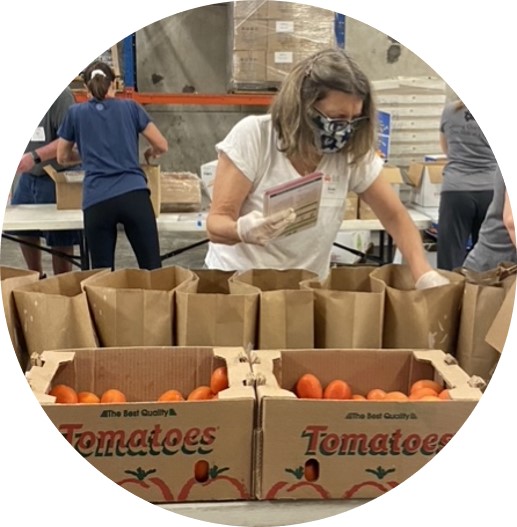 Partnerships with Power
In 2020, in response to the global pandemic and rising rates of food insecurity, HelloFresh created a program called MEALS WITH MEANING. The goal of the program is to help make fresh food available and accessible to those experiencing food insecurity. In July 2021 HelloFresh partnered with another local company, Pratt industries, and reached Second Helpings Atlanta to expand their national program and found Meals with Meaning Atlanta.
Second Helpings Atlanta started rescuing surplus food from HelloFresh's Newnan distribution center in November 2020, and when HelloFresh asked if SHA wanted to expand our partnership and begin packing meal kits for those in need – we jumped right in. HelloFresh and Pratt will provide the meal kit ingredients, recipes, and packaging and Second Helpings Atlanta will leverage our expertise and network to get the meal kits assembled and transported to those who need it most.
Second Helpings Atlanta is partnering with the ATLANTA CITY COUNCIL and the MAYOR'S OFFICE OF IMMIGRANT AFFAIRS to help identify the best communities and recipients for the kits. The City will use their deep knowledge of Atlanta's neighborhoods to select the best distribution locations and will coordinate the giveaway events that will get the kits into the hands of the final recipients. The kits will rotate across various distribution locations across the city including community centers, churches, neighborhood parks, and apartment complexes.
Impact Across Atlanta
During food distributions each household will receive at least two ready-to-prepare HelloFresh meal kits (which include pantry staples, fresh vegetables, protein, and cooking instructions) plus a bag of fresh fruit.
The meal kits will help alleviate time and financial burdens by providing recipients with ready-to-prepare complete meals. The kits allow recipients to cook fresh, balanced meals and provide the opportunity for families and communities to connect together over a home-cooked meal.
Through the Meals with Meaning Atlanta program Second Helpings Atlanta and our incredible volunteers will assemble and distribute 2000 four-serving meal kits each week. That's 8000 meals going to our neighbors in need every single week.
Want to help us in our efforts to provide fresh, nutritious food to our Atlanta neighbors? We need your help! Sign up below to help us pack meal kits for the Meals with Meaning Atlanta program. We assemble kits every Wednesday morning from 9am-1pm at our warehouse in downtown Atlanta.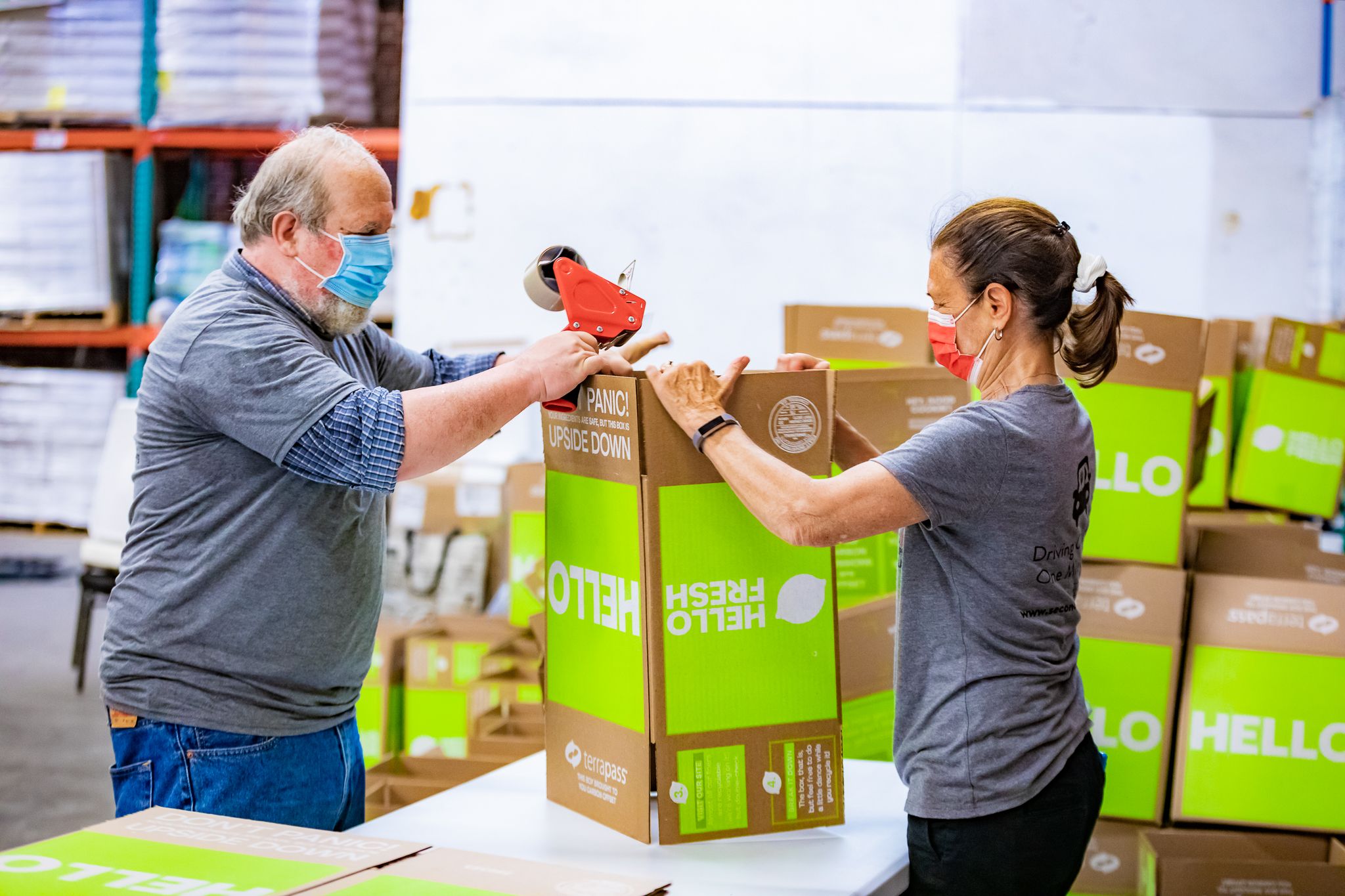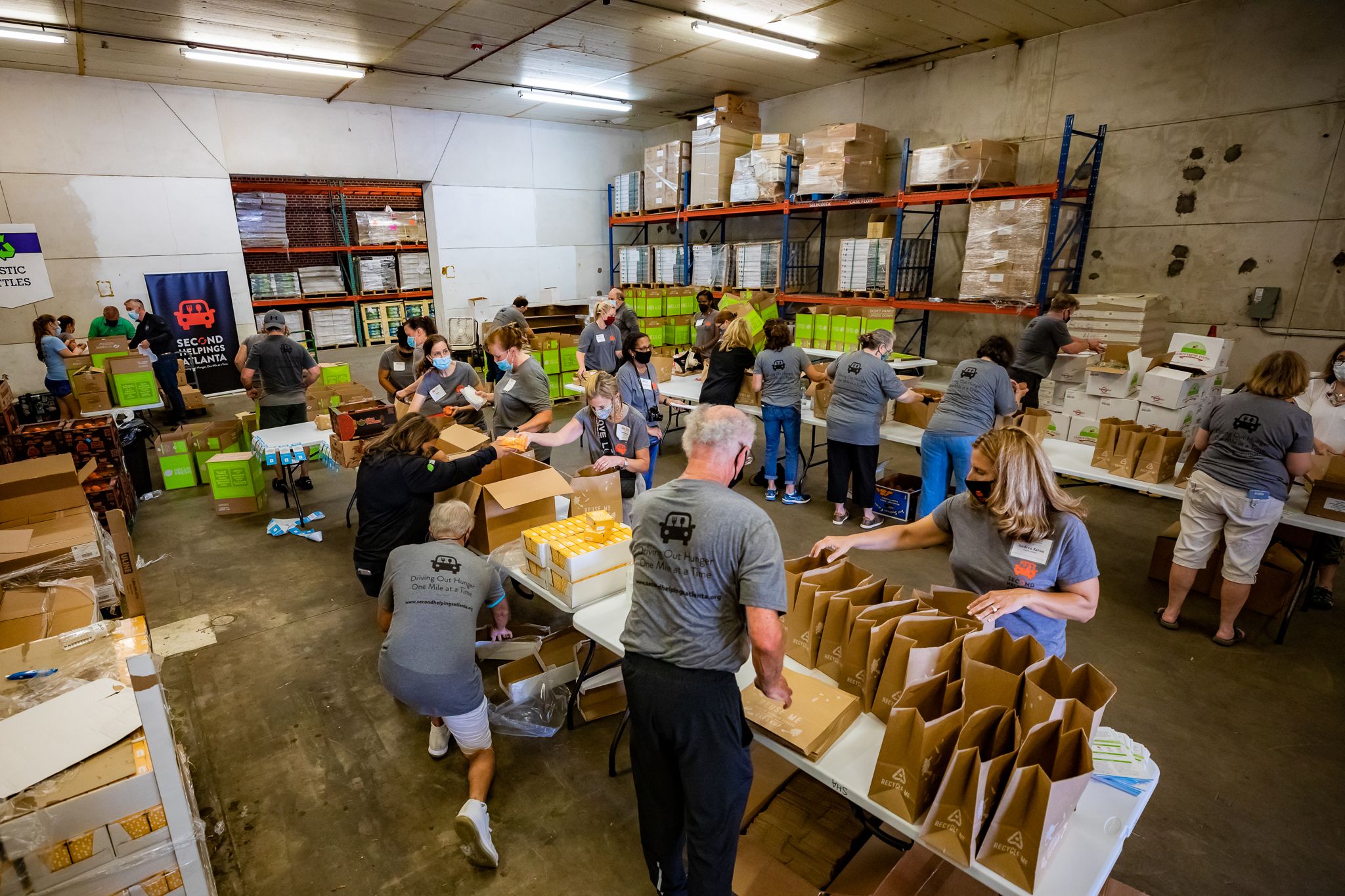 Join the Fun

Volunteer With us
Every Wednesday morning we need a group of 25 volunteers to help pack meal kits at our warehouse. Whether you're an individual looking to make a difference or an organization in need of a team-building activity, you can join a packing event that will conquer food insecurity in the community.
Donate to the cause
Interested in providing financial support? Donations help us to keep programs like this up and running.