Liz' Chick-Fil-A Waffle Fry Frittata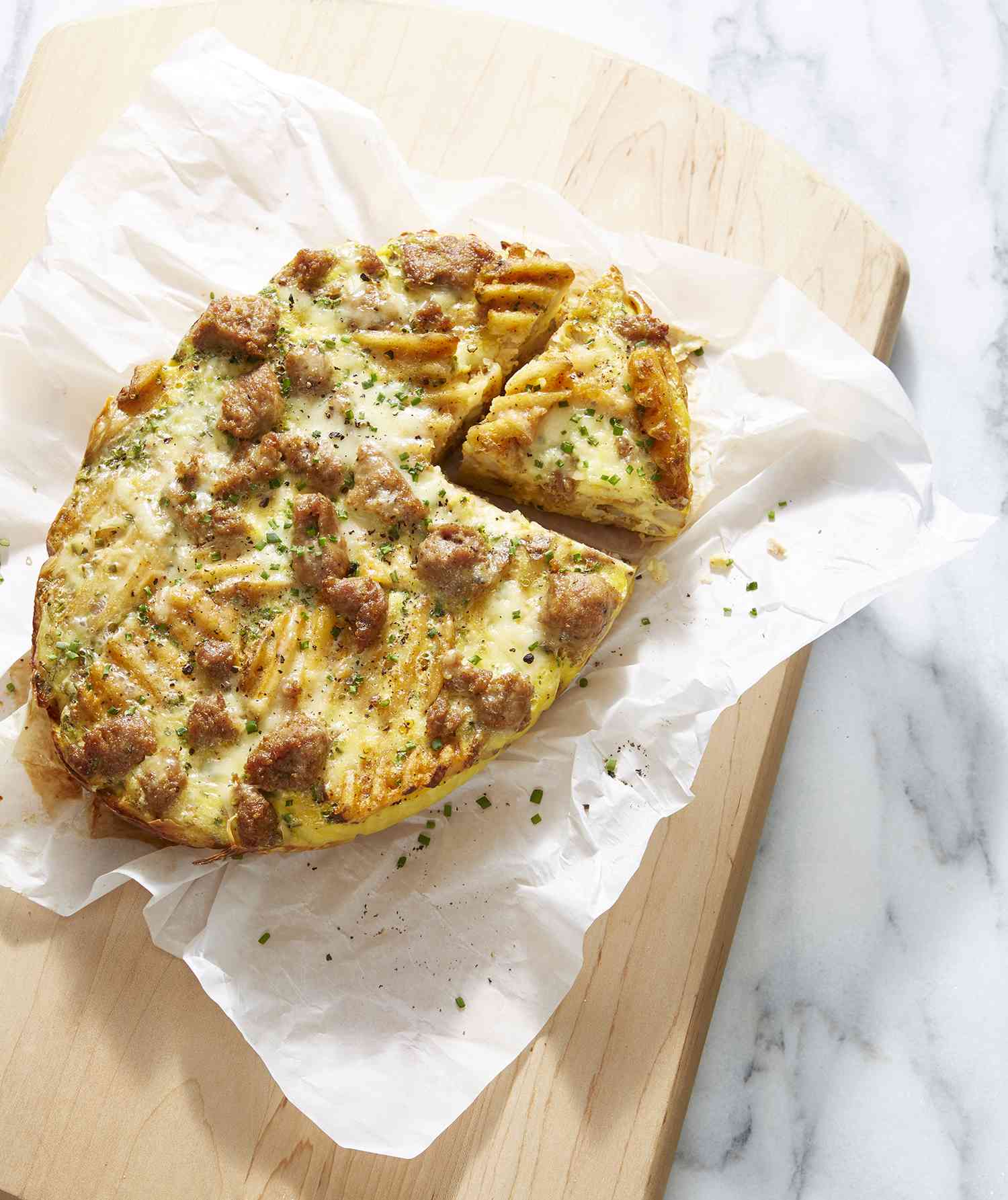 🍟🎉 Happy National French Fry Day!
We're obsessed with creative culinary ideas! Discover how to transform ingredients into mouthwatering recipes.
Our pal Liz has an amazing dish to share. Whenever her family visits Chick-Fil-A and grabs an extra medium waffle fries (or two…), she turns them into a delicious savory masterpiece.
#CreativeCooking #RecipeIdeas #NationalFrenchFryDay #YummyCreations
Ingredients
1 medium Chick-fil-A Waffle Potato Fries roughly chopped
1 small onion, chopped
2 T olive oil
2 T butter
6 eggs, beaten
2 t salt
Additional salt/pepper to taste
Steps
Heat olive oil and butter in a skillet over medium heat.
Saute onions until soft and golden. Season with salt.
Add chopped waffle fries and continue to saute for three minutes.
Pour in eggs and quickly whisk 10 times, reduce heat to medium low and let settle.
Gently shake and lift the edges to let the egg mixture on top seep to the bottom of the pan. Continue to gently shake the pan to ensure frittata doesn't stick.
Once nearly cooked through, turn heat to low, place a lid tightly on the pan and let steam for one minute.
Remove from heat and slide onto a plate. Season with salt and pepper to taste.