Stories of Impact – Covenant House Georgia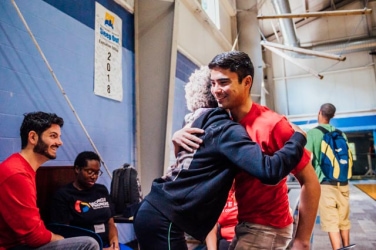 Covenant House Georgia opened in 2000 and has since served more than 19,000 youth experiencing homeless and escaping trafficking in Atlanta. We began working with CHGA in 2016, providing fresh, nutritious food and complete meals through our Food Rescue Network.
The youth and staff at Covenant House look forward to our weekly deliveries to provide vital meals, especially breakfast offerings.
"SHA is a great help to us. We utilize the biscuits and wraps for breakfast once a week . The chicken nuggets and tenders are served for weekend lunches. We serve macaroni and cheese as one of our sides with our dinner. Our young adults look forward to our Chick-Fil-A meals sponsored by Second Helpings." – Covenant House GA Resident Chef
Covenant House GA is serving Atlanta through a variety of important programs like their Crisis Shelter which provides housing, Health and Wellness Services, Support Services like education and vocational training, Street Outreach, and college education opportunities through a partnership with Morris Brown College.
Find out more about Covenant House Georgia and support their work: https://covenanthousega.org/