Stories of Impact – HOPE Atlanta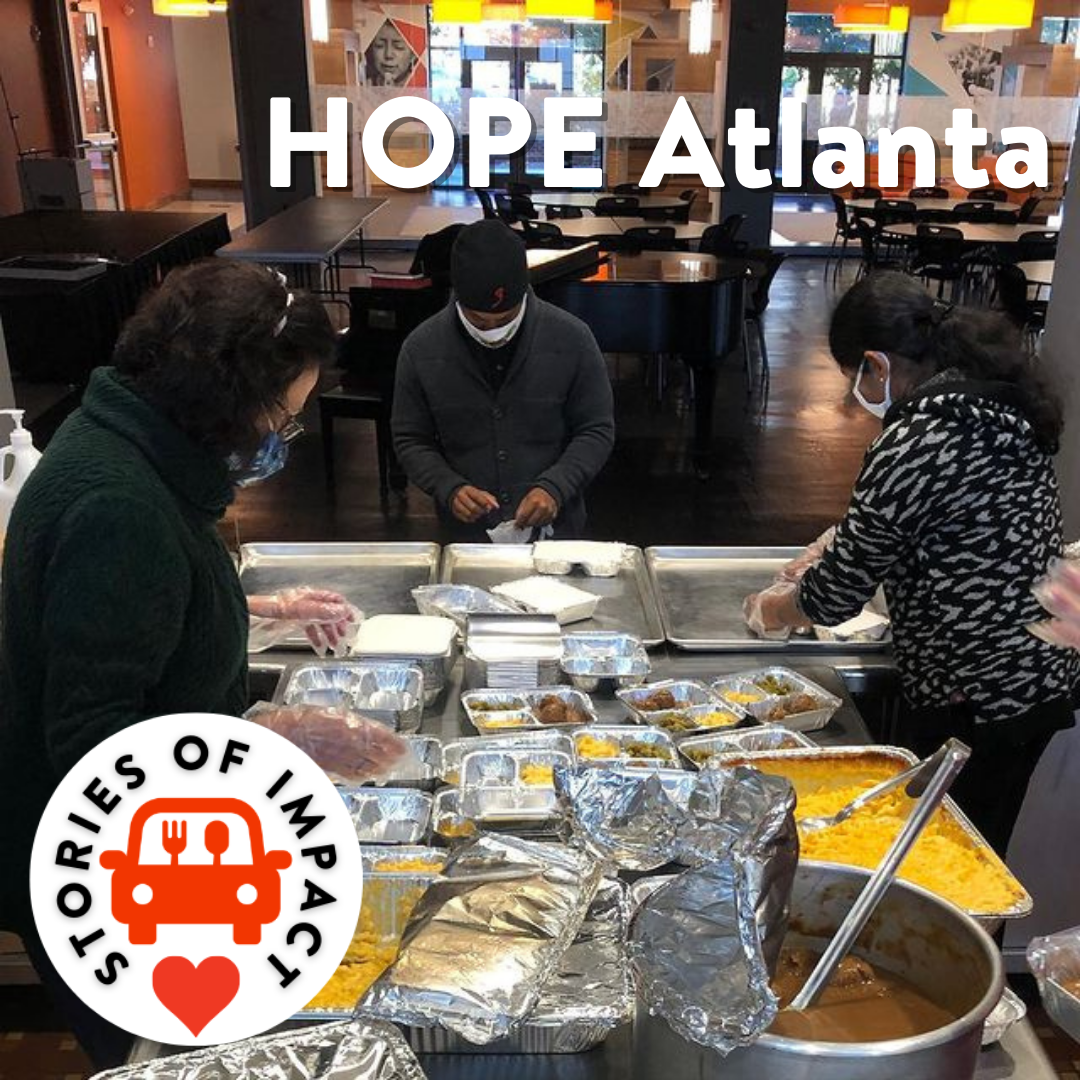 Since 2009, HOPE ATLANTA has been committed to preventing homelessness, assisting the unsheltered community, and building a comprehensive hunger relief program. Their network of volunteers, food pantries, community kitchens, and childhood feeding programs improves access to fresh meat and produce, prepared meals, and pantry foods in local communities.
Every Wednesday SHA delivers fresh rescued food from Whole Foods and Sprouts to HOPE Atlanta's Women's Community Kitchen. They rely heavily on donations from SHA to serve hot meals 3 days a week to food-insecure women and children.
"Every meal that we serve includes food that we have received through Second Helpings. Our ladies are so excited to see what comes in to shop from each Wednesday from Whole Foods and Sprouts. They tried so many new foods (from tofu to butternut squash) that they say they have never had access to. Our volunteers are humbled and thrilled to see how impactful food rescue is to the community we serve. It inspires them to do more! " – Kara Campbell, Community Engagement Partner