Our Full Plates, Full Hearts Honorees
From The Executive Director, Andrea Jaron
Three recovering lawyers walk into a fundraiser might sound like the start of a joke. But we are seriously excited to honor Liz Blake and Sheri Labovitz during Full Plates, Full Hearts at Mercedes-Benz Stadium on Monday, August 29.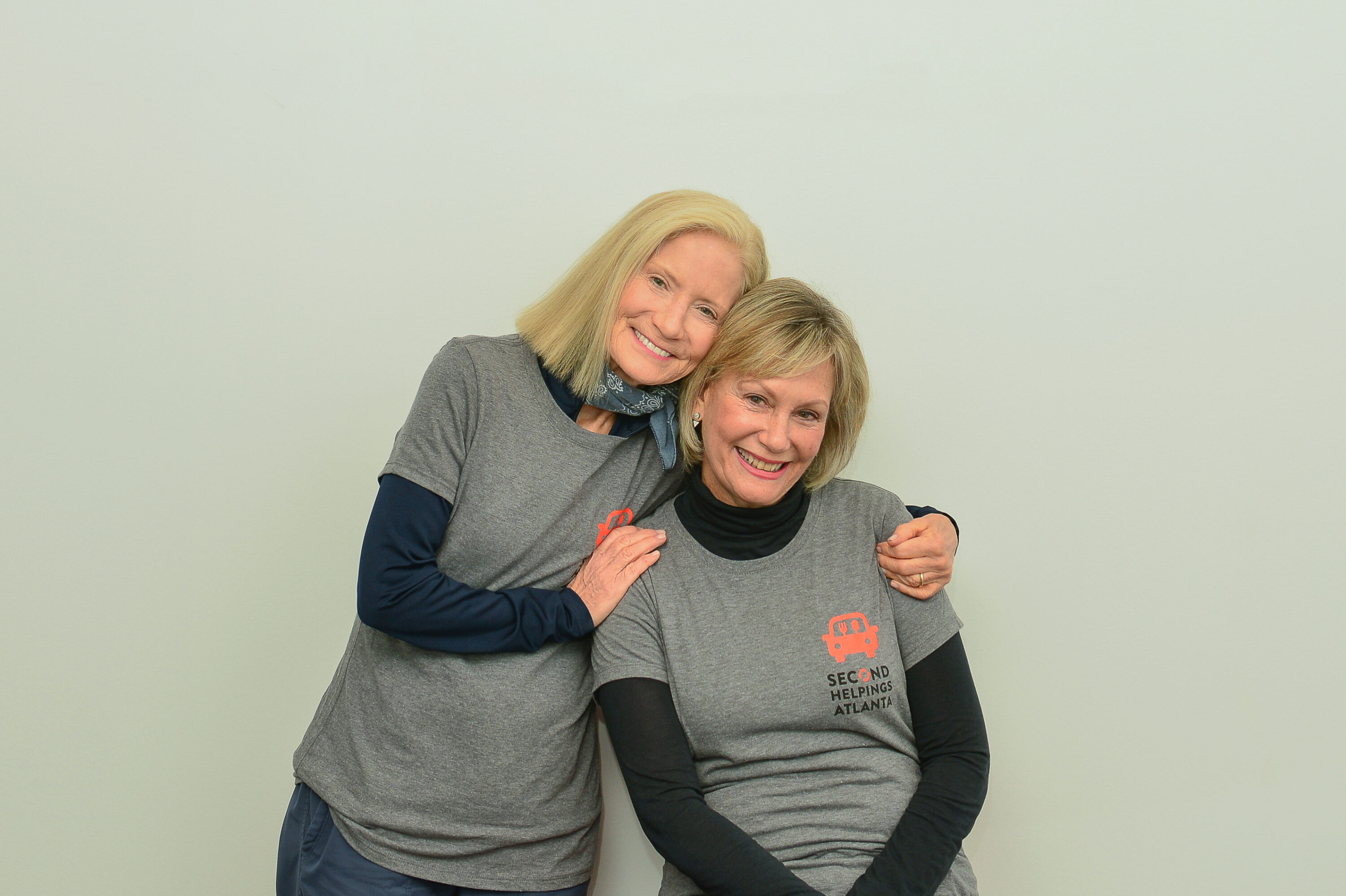 Liz, Sheri and I earned law degrees. While volunteering for the Free Legal Aid Clinic, I realized the draw to promote the welfare of others was stronger than my desire to practice law. They both went on to successful careers in law before assuming leadership roles in the nonprofit world. They could have rested on their laurels, but they sought to use their powers for good, with passion, authenticity and drive.
I truly look forward to celebrating their hard work and dedication at our highly anticipated event.
As a partner at Alston & Bird, Sheri pioneered the reduced hour partner track, paving the way for generations of women to balance work while raising a family. She went on to donate her time and talent to Temple Sinai where, under her leadership, Second Helpings Atlanta took root. She was instrumental in transforming a congregant-lead committee into a 501c3 charity that has since rescued more than 15 million pounds of food and delivered it to those who need it the most.
Sheri sought to connect with Liz and bring her into the Second Helpings Atlanta fold. After a career in private practice and then corporate affairs, Liz had transitioned to lead Habitat for Humanity International's advocacy and government affairs as general counsel. There, she became keenly aware of the importance of housing, health and access to food in lifting families out of poverty. One of the many things I admire about Liz is that she uses her agency to support others who are less fortunate. And luckily for us, she also sees the value in making new friends, finding a true friend in Sheri.
Sheri's and Liz's friendship and their drive to fighting hunger is our gift.
We couldn't have chosen two more worthy honorees.