Ned Cone Hits 1 Million Pounds Rescued
For the past 10 years, our amazing volunteer Ned Cone has applied the same determination that made him a successful executive to driving food rescue routes in his retirement. His hard work continues to pay off for food insecure families in metro Atlanta as he marks a record-breaking one million pounds of food rescued and delivered to hunger relief agencies, which also keeps it out of landfills.
His dedication to Second Helpings Atlanta inspires us to keep doing the great work we do. This is the most any individual has rescued on our behalf, and we are so fortunate to have Ned's commitment to SHA and our community.
One million pounds of fresh, surplus food could make 833,333.33 meals, which would be valued at $1,790,000. This could feed 277,777 people three meals a day.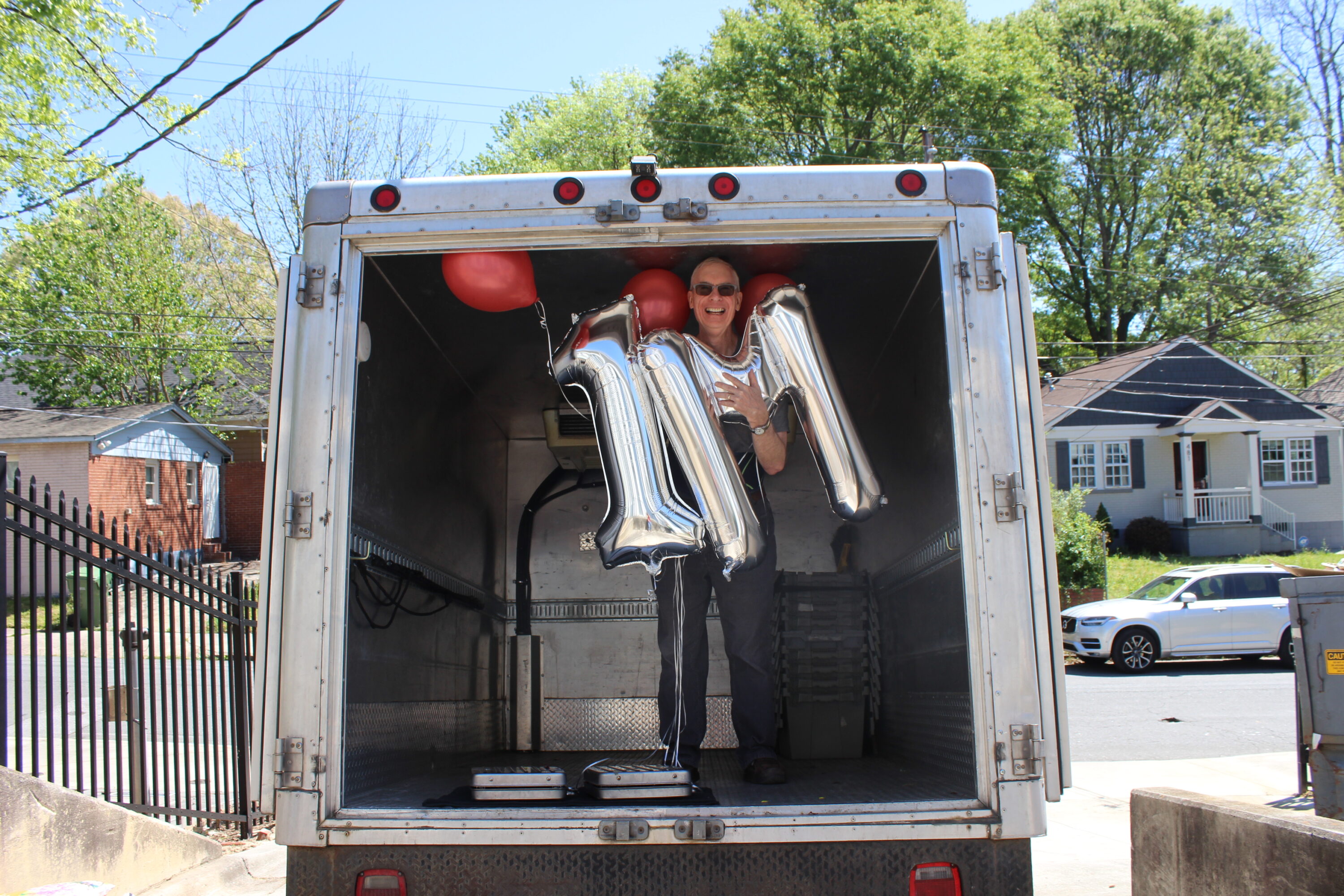 Ned has worn many hats with us. He's served on our board of directors, played a significant part in growing our operations, volunteered as a super Food Rescue Driver, and acted as an ambassador. He also helped secure our first box truck that we use to collect thousands of pounds of fresh, surplus food on a weekly basis.
Ned treats volunteering like a job, on countless occasions picking up last-minute routes to ensure no food is wasted. When our community's need increased during the pandemic, Ned matched it with his unbridled commitment to rescuing food from grocers, corporate kitchens, stadiums and more and driving it to our partner agencies.
Last year, we rescued nearly four million pounds of food and delivered it to 116 partner agencies, saving them $6.5 million in food costs. We couldn't do this hard work without the generosity of volunteers like Ned.
Thank you, Ned!