Jean Millkey celebrated as SHA's Volunteer of the Year – 2022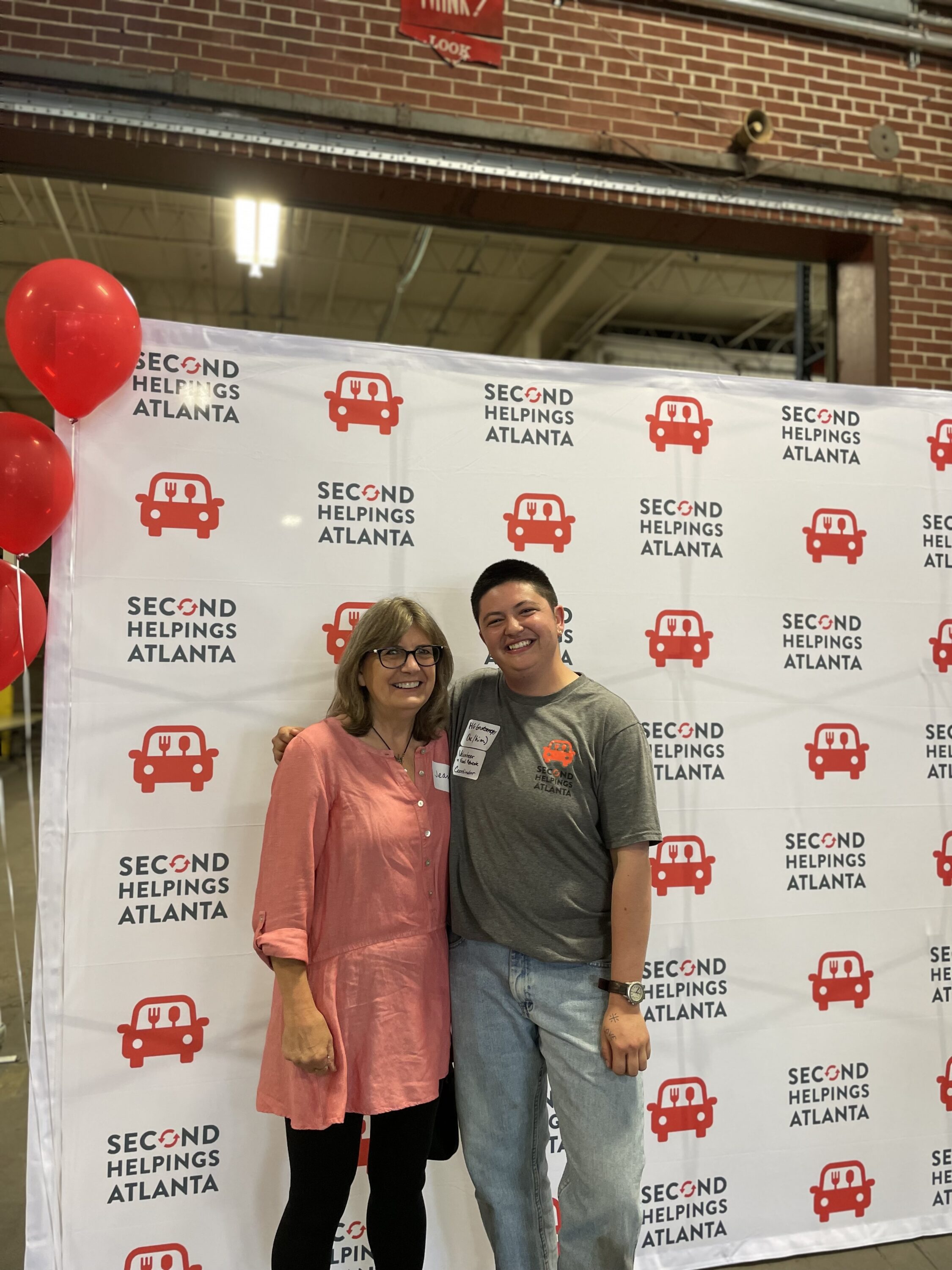 We can't do the hard work we do driving fresh, surplus food from donors to partner agencies without the hard work and dedication of volunteers like Jean Millkey. So, we are thrilled to announce that Jean is this year's Second Helpings Atlanta Volunteer of the Year.
Since 2016, Jean has rescued and delivered over 60,888 pounds of food to people in need. That's 50,967 meals! She's completed 187 routes during her time with us and has already done 21 routes in 2022 alone. That's a lot of heavy lifting! Jean says she loves the workout she gets from picking up and delivering food. (Many rescues are nearly lift-free for those less interested in the workout aspect).
In addition to driving routes, Jean is instrumental in helping with Meals with Meaning (MWM), a program in partnership with City of Atlanta, Hello Fresh and Pratt Industries to distribute 400,000 meals to families throughout the city by the end of this year. She serves as a replenisher and shows up early on Tuesdays to set up and count bags.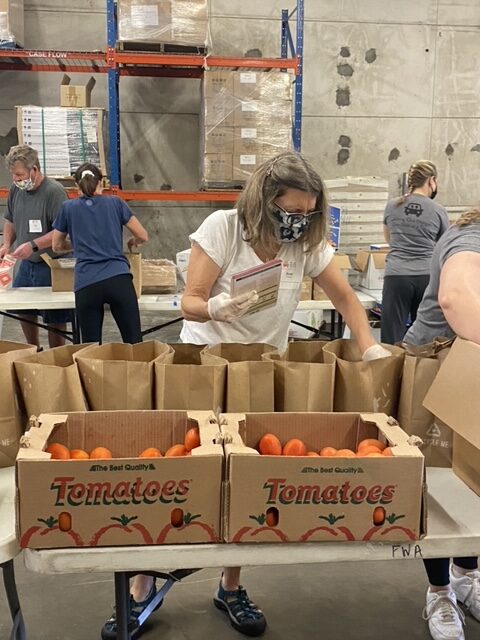 Jean is a passionate volunteer who continues to show up for us and dedicate her time to contribute to our organization's success.
Jean's instinct to serve stems from her Midwestern roots and passion for education, having headed human resources for the Atlanta International School for nine years. She also volunteered as a mental health awareness advocate for seven years at NAMI Northside Atlanta. And for nearly eight years, she served as the office and transportation manager at the Jewish Family & Career Services (JF&CS) of Atlanta.
In her role at JF&CS, she directed the rapid expansion of the organization's food pantry, which since the start of the pandemic, has collected over 200,000 pounds of food a year (vs. 18,000 pounds pre COVID).
Jean is a giver and says, "It's really a no-brainer. Food that used to go to waste and end up in the landfill now helps feed the many hungry people in our community." Her dedication to SHA inspires us to keep doing what we do. We are lucky to have her support, and generosity
Congratulations, Jean on being our Volunteer of the Year!