Katie's Low Waste 'Meat and Three'
Katie Maxwell, Operations and Data Manager
Here's my kitchen secret: while I know first hand how important fresh, quality food is to one's health, I don't necessarily relish cooking on a daily basis. My sneaky workaround is to batch cook once a week and eat what I've prepared for the following several days. Almost every Sunday I turn up the music, put my hair up, and spend several hours cooking staples to eat throughout the week. We keep things pretty simple in our household of three (2 humans + one dog), so we're usually eating some variation of a healthified "meat and three". I'll roast up some vegetables – usually whatever is available seasonally from the farmer's market – prepare a cut of meat, and wash some salad greens to eat from all week. Sustainability is very near and dear to my heart (before joining SHA I completed my Masters in Sustainability) so I love to cook one thing that can be used multiple ways. This also achieves the kitchen efficiency that I desire. I rarely cook from recipes and usually improvise as I go along – so this is less of a recipe and more like loose guidelines for bringing together several tasty items with shared ingredients / minimal effort. I hope it inspires you to spend one lovely evening in your kitchen!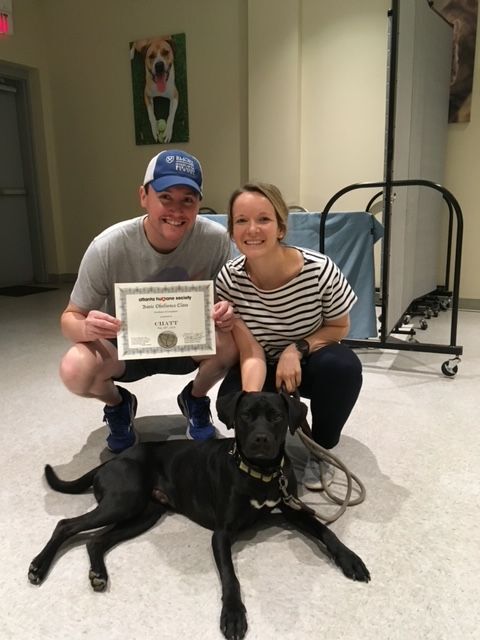 Recipe for: Roast Vegetables + Chicken Salad + Chicken Stock + 1 Happy Dog
Ingredients Required:
Seasonal Root Vegetables
1 Whole Chicken
1 Avocado
Celery
Dijon Mustard
Red Wine Vinegar
Fresh Parsley
Oil, Salt, Pepper, Dried Herbs
Roasted Vegetables
Grab the freshest, tastiest looking hearty vegetables from your local farmer's market or grocery store. Recently I've been grabbing sweet potatoes, fennel, onion, carrots, and brussels sprouts.
Chop the vegetables into medium-sized chunks and place onto a cookie sheet. I usually chop enough to fill 2 cookie sheets (batch cooking!). Coat the vegetables in your cooking oil of choice – I prefer a good quality olive oil or avocado oil.
As you're chopping, place the odds and ends from the vegetables into a large bowl. You'll want them later for your chicken stock!
Roast the vegetables in the oven at 375-405 F until they are tender and become a bit brown/crispy.
Chicken Salad
Prepare 1 whole chicken. I either roast mine in the oven or I cook it in the Instant Pot. When I plan to shred the chicken I prefer the Instant Pot method because it produces very tender meat that falls off the bone.
If roasting the chicken, season it liberally with salt, pepper, and herbs and bake in the oven at 400-425 F until the internal temperature of the chicken reaches 165 F.
If preparing in the Instant Pot, add about 1.5 cups of water to the Instant Pot, place the whole chicken into the pot, season with salt, pepper, and herbs, and pressure cook for 45 minutes to 1 hour.
Once the chicken is cooked, shred the meat. Save all of the bones and skin for making chicken stock (below).
Finely chop 2-3 celery stalks.
Finely chop 3-4 sprigs of parsley.
Spoon the avocado into a small bowl (discard the pit and skin).
Put the shredded chicken into a large bowl with the avocado, the chopped celery and parsley, some generous squirts/spoonfuls of dijon mustard, a few glugs of red wine vinegar, and salt/pepper. Taste and adjust ingredients/seasoning to preference.
Stir the mix well until all ingredients are uniformly incorporated.
Enjoy the chicken salad on some lettuce greens, a sandwich, or with sliced vegetables.
Alternatively, ignore all of this and make whatever you want with some shredded chicken! Tacos/Enchiladas? BBQ?
Chicken Stock
Put the chicken bones and vegetable bits you saved into a large stockpot or an Instant Pot (again I love the Instant Pot here).
Cover the bones and vegetables with water.
Add salt, pepper, bay leaves, and dried herbs to the pot.
If cooking in an instant pot, set it to high pressure for 4 hours (this draws out the maximum amount of beneficial collagen from the chicken bones).
If cooking in a stockpot, bring the liquid to a low boil and then simmer for several hours, stirring occasionally.
Let the broth cool and then strain it through a fine mesh strainer into your storage container(s). I like to use mason jars. I usually put 1-2 into the fridge for immediate use and freeze the rest. If freezing, make sure to leave room in the container for the liquid to expand!
Bonus tip: chicken stock makes a delicious cooking liquid for rice.
Save the mushy chicken and veggie remains for the next step!
An extra happy dog
Assess the mushy vegetable and chicken mix left over from straining your chicken stock.
Pull out any vegetables that are not safe/advised for dogs (like onions and garlic). Leave the rest.
Check the bones for hardness. Leave the soft bones. Pull out any brittle/hard bones and discard.
Mix some of the chicken-vegetable goodness into your dog's next meal(s) and enjoy watching them lick their bowl completely clean 🙂