HG joins the Second Helpings Atlanta team as the Food Network and Volunteer Coordinator. Welcome HG!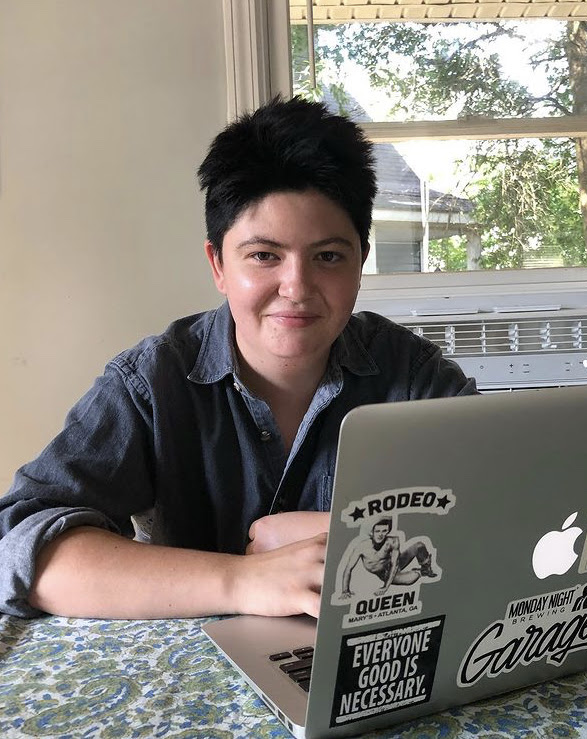 As Food Network and Volunteer Coordinator, HG Gruebmeyer facilitates the smooth transition of food among our network of volunteers, donors and partner agencies. A native of Hendersonville, North Carolina, HG brings valuable experience in restaurants, education and social justice work to his role.
At Emory University, HG earned degrees in fiction and poetry writing. As an advocate of the concept of "radical generosity," he was drawn to the simple, yet powerful concept that drives SHA—surplus food is rescued from those who have it, and provided to those who need it.
Years in the restaurant business opened HG's eyes to the problem of food waste and sparked his desire to address it. "What drew me to SHA was the multi-purpose mission. I was impressed that an organization could motivate people from all over the city to take 90 minutes out of their day to help feed their community," he says.
Having grown up in a family where dinnertime was a much-anticipated event, HG is honored to help more families enjoy such times, free from worry about the source of their next meal.
HG shares his home with three close friends, two cats and Myles, a beloved rescue pit bull.
"I've held a number of professional positions, but this is the first time I can leave work each day knowing that my effort made a dent in food insecurity for members of our community."
~ HG Gruebmeyer
Biographies written by Evie Saks.