Becoming a "Triple Threat" with Second Helpings' Table donor, Dan Sterling
Second Helpings' Table is a group of faithful SHA supporters who generously give monthly to sustain our food rescue work. Every month, their donations allow us to deliver thousands of meals to our hungry neighbors all over Atlanta. Each of our Second Helpings' Table donors cares deeply about our mission and we're sharing some of their stories on our blog!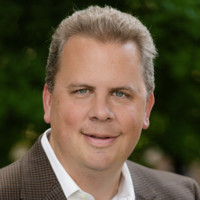 Dan Sterling, a consultant at Jabian Consulting and the Secretary of SHA's board, is one of our monthly donors who has been involved with SHA for almost three years now. If you know Dan, you know that he is one of SHA's most vocal supporters, sharing stories about his routes and encouraging his friends, family, and even acquaintances to get involved. Read all about why Dan is so passionate about our mission below!
How did you get involved with Second Helpings Atlanta? In the fall of 2018, I left a high travel job, partially because I wanted to give back more to my community and I couldn't do that easily from the road.  As I was making the transition to the new role at Jabian Consulting, I investigated a bunch of different areas of need – homelessness, hunger, human trafficking, and opioid addiction were the main ones I researched. Jabian has a large community focus, and someone from Jabian Cares (our 501(c)3) reached out to see if I wanted help networking in the community.  I got connected eventually with Lisa Boren Sivy, who also used to work at Jabian and who was on Second Helpings Atlanta's board of directors.  From there it was really easy to fall in love with the organization and the work that is being done.
What inspires you most about SHA's work? For me, I love the elegance and power of SHA's "business model." I know that sounds consulting-ish, but I'm a consultant after all. What I mean by that is there is simply not a more effective and efficient way to tackle the problems of hunger and food waste than Second Helpings Atlanta. The food is donated. Most of the logistics is donated. So the cost "per meal" is pennies.
Think of it this way — Second Helpings Atlanta's cost to feed someone a meal is something like less than 3% of what it would cost you to eat fast food. Put another way, the cost of a fancy cup of coffee can feed someone for a week. So if you skip your fancy coffee one day per week and donate that money to SHA, you are feeding someone for the entire year!
$5 per week or $20 per month can feed a hungry person. To think that I can make such an impact for such a small amount of money helps me in so many ways. If I am feeling down about a challenge at work, all I have to do is think about who I am helping to stay grounded. If I wonder what my purpose is and why I am on the earth at all, it tells me that I matter to someone.
What would you say to others who are considering making a monthly donation? Monthly donations will make such a positive impact on your life. Every time you see the money leave your bank account, you know there is a hungry person, perhaps a hungry child, who will be fed for a week, a month, or a year. When you donate $20, your donation is multiplied by the efficiency of Second Helpings Atlanta's model to have the largest impact possible. There is no wondering if the money is being put to good use. It is. There is no wondering where the money goes. It goes to get unused food into hungry tummies! There is no questioning if someone will benefit.
Would you like to share anything else? I recommend that everyone become a Second Helpings Atlanta Triple Threat – 1) Donate monthly; 2) Volunteer monthly; 3) Raise awareness. You know by becoming involved in such an impactful, high-quality organization that you are helping others. What you may not realize is that you really, down deep, are helping yourself. I can't tell you how much energy and positive reinforcement I get from my work with Second Helpings – and doing all 3 things brings it all together.
Would you like to join Dan and become a monthly donor? Pull up a seat to Second Helpings' Table here today!