Thank You to Our Friends at Mercedes Benz USA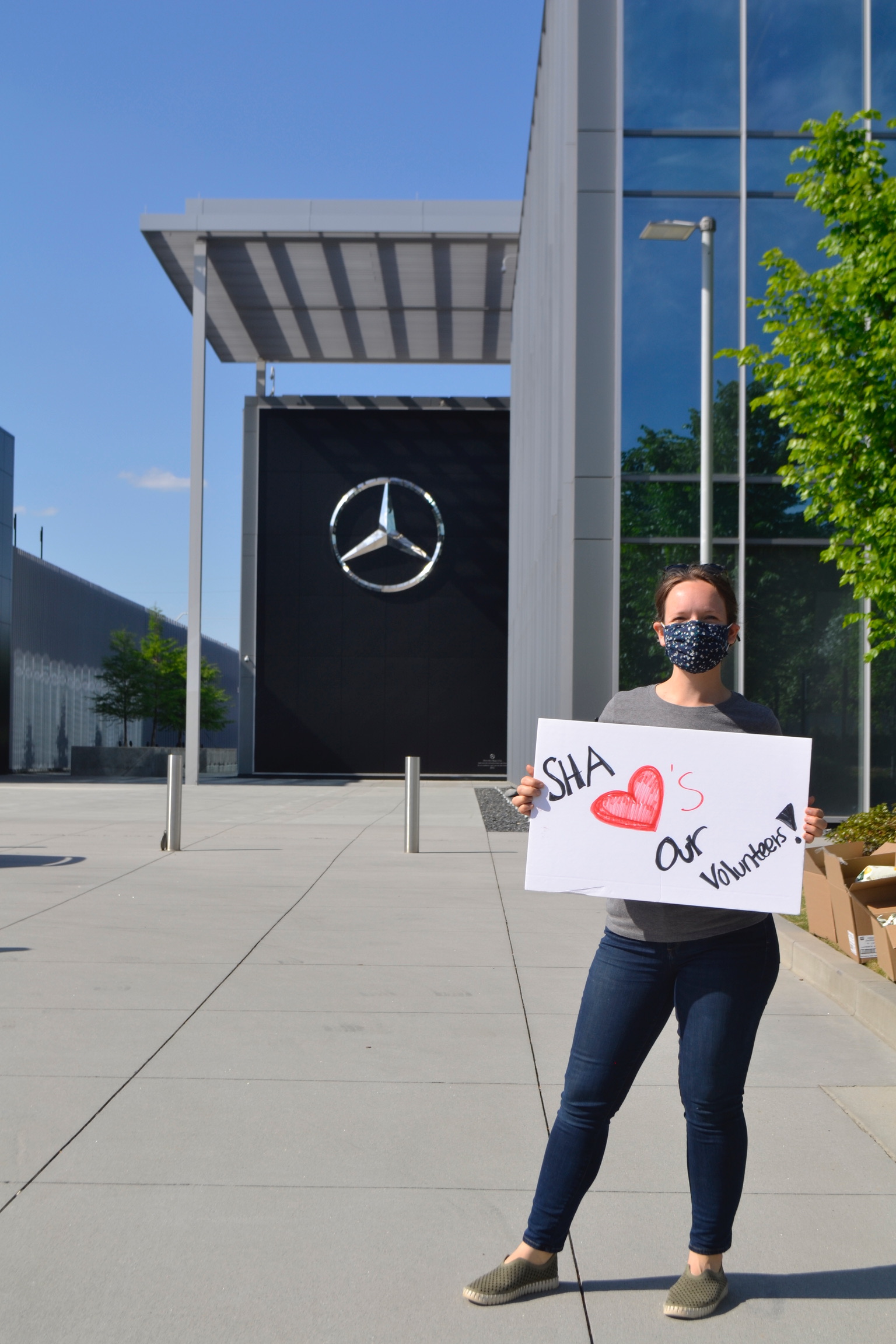 At Second Helpings Atlanta (SHA) we rescue surplus food from over 70 food donors and deliver it to our partner agencies, nonprofits with feeding programs all over the metro Atlanta area. We do all of this free of charge, rescuing and delivering over 250,000 meals each month. We wouldn't be able to do this work without the support of donors like Mercedes Benz USA (MBUSA).
MBUSA has been a longtime supporter of our food rescue network, and when COVID shut down the city, MBUSA stepped up to help. They donated Sprinter Vans to ensure we could continue to safely drive food to the growing number of people in need. In addition, last April the automaker fired back up its corporate kitchens to make and donate over 18,000 meals that we delivered through December as part of the Atlanta Community Kitchen Project, the program that inspired our Full Plate Project.
MBUSA maintained its commitment to Second Helpings Atlanta in April 2021, sponsoring a series of Zero Waste Cooking Classes every Sunday so we could celebrate Earth Day all month long. Chefs like Lance Gummere, Marc Pollack and Jennifer Lapidus engaged with our audience virtually to demonstrate how to make Zero Waste recipes that keep food out of landfills.
Most recently, MBUSA hosted our Volunteer Appreciation Event as a thank you for the more than 10,000 hours our volunteers log every year on our food rescue routes.
Thank you to MBUSA, for working with us to Drive Out Hunger in Atlanta.