SHA Volunteer Spotlight: The Mingey's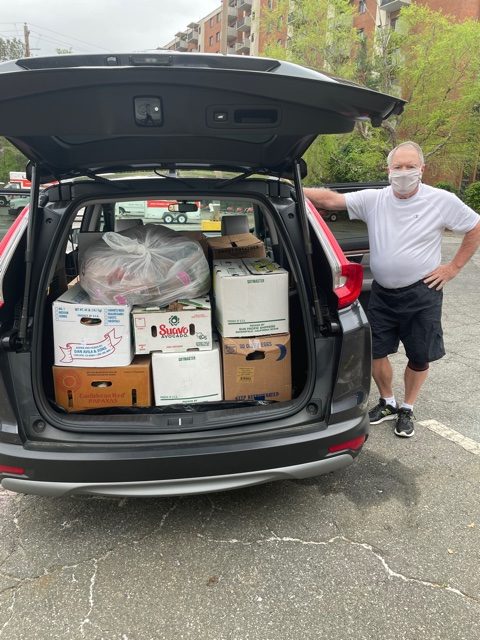 Claire Mingey and her husband, Tom, began volunteering with SHA last spring with their daughter Megan. Food insecurity is an issue the whole family is passionate about— they have been long-time supporters of the Atlanta Community Food Bank and when they learned about SHA they knew volunteering on routes would be time well spent.
Since they began rescuing food from the Trader Joes in Sandy Springs last year, Claire and her family have delivered over 12,500 meals to the Salvation Army, Atlanta City Baptist Rescue Mission and the Community Assistance Center.
Claire shares, "Feeding people is a top priority for us and the pandemic only made the need greater. We enjoy volunteering with SHA because the people we work with are so helpful and the volunteers are so interested in helping out. Many work, but all are willing to give up their weekend mornings to make these trips and it is such a valuable service."
Shortly after moving to Atlanta in March of 2020, the Mingey family found themselves quarantining in their new city. Claire shares that their SHA routes have really helped them feel like a part of the community, "We have met so many nice people and during the pandemic, it was actually the only way we met so many new people who shared our interests."
Thank you to the whole Mingey family for your support!
Honor an SHA Food Rescue Driver and DOUBLE Your Gift With Bishop Fox
Second Helpings Atlanta volunteers work every day to ensure the donations of fresh, surplus food safely get to those in need. Last year, our volunteers completed over 10,000 volunteer hours on our food rescue routes.
This April, during Volunteer Appreciation Month, you can thank a dedicated SHA volunteer by donating to our food rescue mission in their name and Bishop Fox will match your pledge up to $10,000.