Mazel Tov, Bar Mitzvah!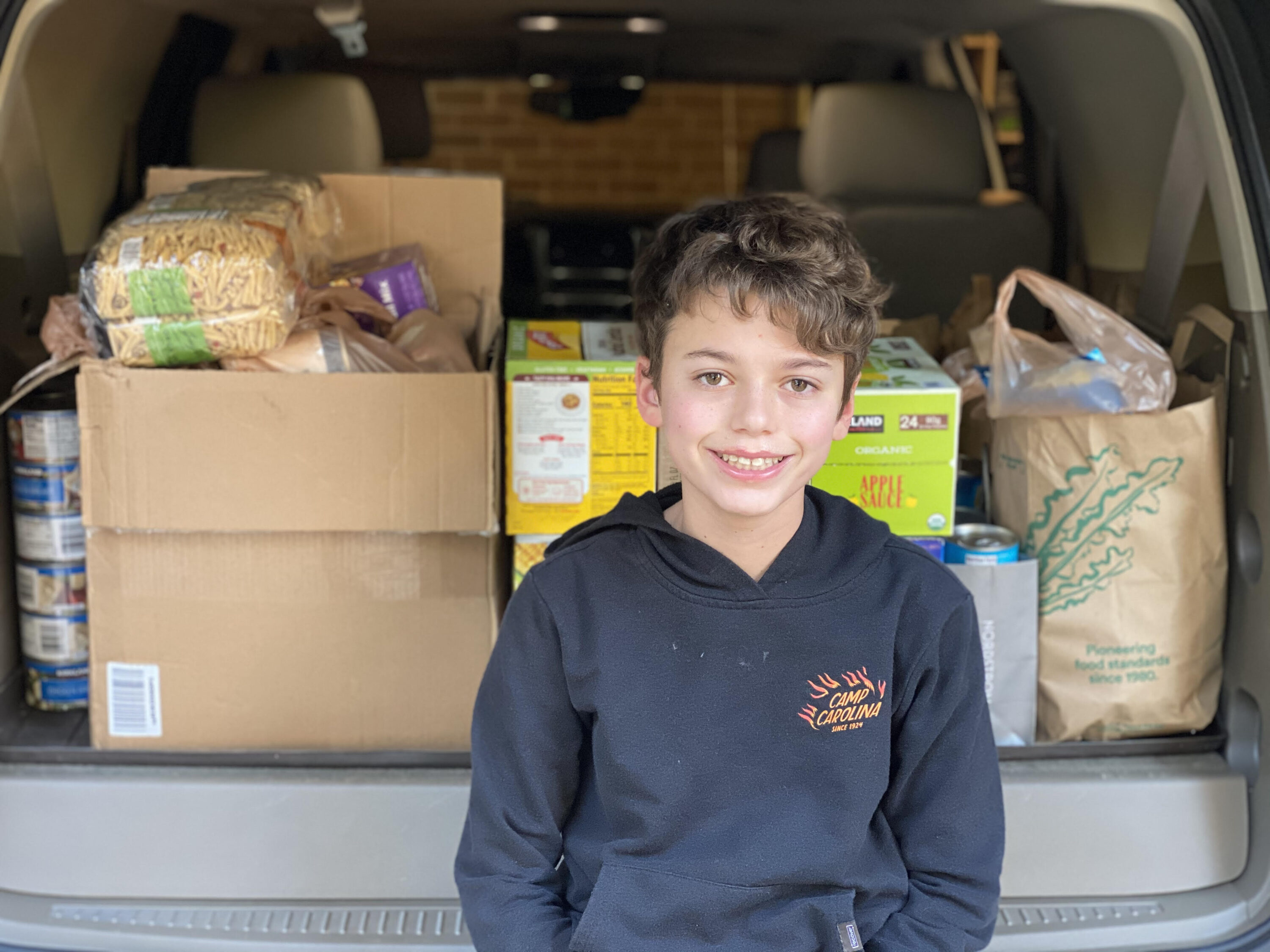 Second Helpings Atlanta recently received a donation of 278 pounds of food from a young man named Richard Lurey. Richard learned of SHA when he saw our refrigerated truck in the Temple Sinai parking lot after attending services with his family. As luck would have it, Richard was preparing for his Bar Mitzvah at the time and was pondering what he could do to give back for his service project. He decided to organize a food drive for SHA to help those struggling during the pandemic.
The Lurey family often discusses how they can be involved in their community. Tracy, Richard's mom, shared, "We always say we're so grateful to have a roof over our head and food on our table. It's hard to think about people who don't necessarily have that. Richard felt like if you really think about what we have and what others don't, you can find plenty of ways to give back."
Richard did just that, he organized his community by asking his family and friends to donate funds or food to SHA as a part of his Bar Mitzvah celebration. After a few weeks, Richard had collected almost 300 pounds of food to donate to SHA partner agency, the Community Assistance Center. Richard was astounded with the amount of food he was able to donate, "It felt crazy dropping off all of the food because I couldn't imagine that I would even get enough food to weigh more than me, much less three times me."
Richard has some advice for other young people looking to get involved: Don't be scared. He says, "There is nothing to be afraid of when whatever you decide to do will be the best for the community. Also, good goes around. If you do something good, it is bound to come back to you."
If you are interested in giving back with SHA, email us at info@secondhelpings.info.