Welcome Katie Maxwell, SHA's new Operations Manager!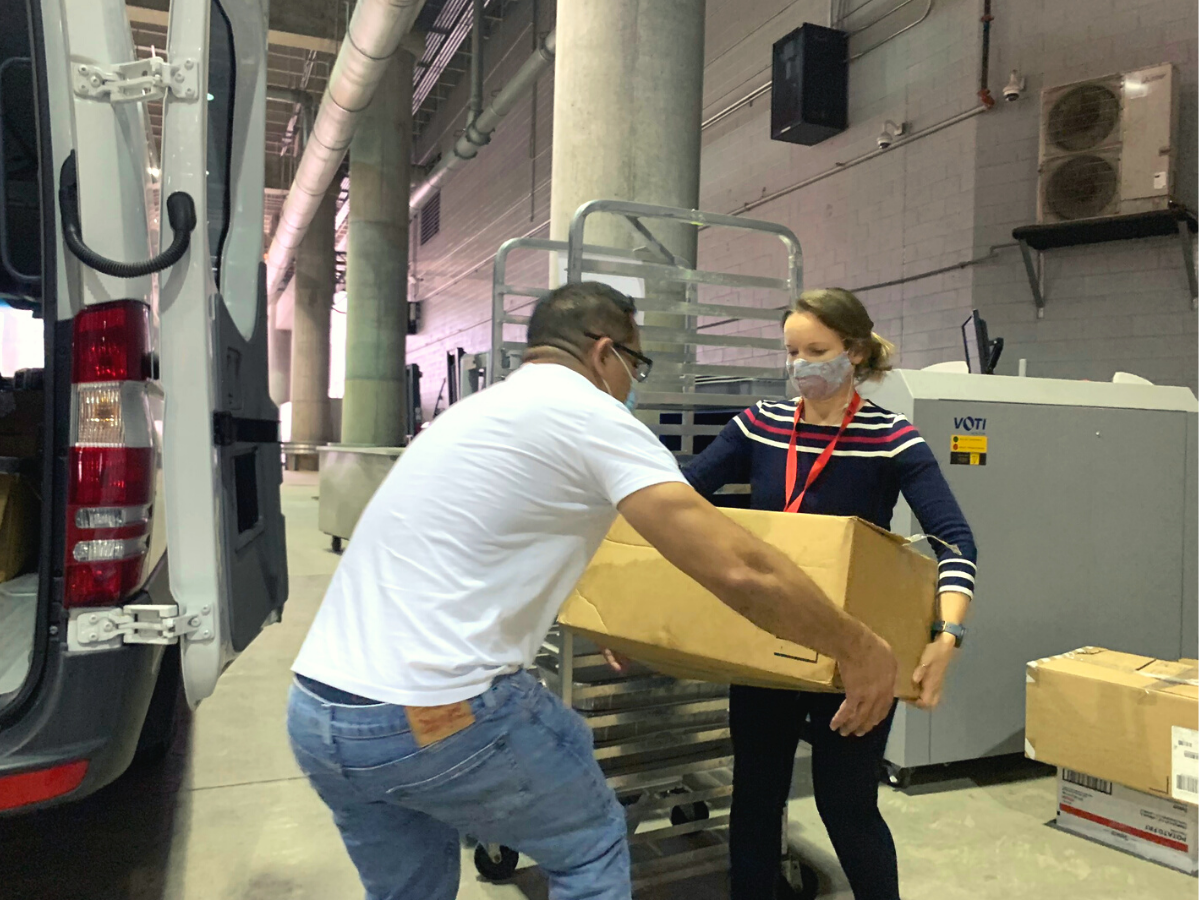 Katie Maxwell has interned and worked for some of the world's leading companies, including GE and Delta Air Lines. But only now, as Second Helpings Atlanta's new Operations and Data Manager, has Katie found what she calls her dream job. "It combines my background in technology and process, with my passion for sustainability."
As a child, the Roswell native was always attracted to systems and technology. Over the years Katie has come to appreciate technology for its role in making lives easier. In her role at SHA, Katie works to optimize the effectiveness of SHA processes and systems. Ultimately, that means successfully running more routes and rescuing more food.
She holds undergraduate and graduate degrees from Georgia Tech, including a Master of Sustainable & Environmental Management. Katie's professional roles include IT leadership positions with GE Power & Water, and Technology Director for PeachDish, a farm-to-table meal kit company. At Second Helpings Atlanta, Katie is responsible for envisioning, designing and implementing a technical and operational strategy. That includes day-to-day oversight of operations, and management of the technology infrastructure. Katie values the small team environment at SHA and the chance to use technology to help build strong, sustainable communities.
Katie and her partner Justin Martin live in Adair park in southwest Atlanta with their rescue lab mix Chattahoochee. Her leisure time passions include exercising, urban exploring, gardening and checking out local farmers' markets.
 "What keeps me motivated is knowing that our hard work benefits people, the planet and the community by reducing hunger, eliminating food waste and connecting individuals." ~ Katie Maxwell