Root to Stem Broccoli Cheddar Soup
Second Helpings Atlanta partnered with THE GENERAL MUIR to give you some recipes and tips to avoid food waste while cooking delicious, comforting meals this holiday season!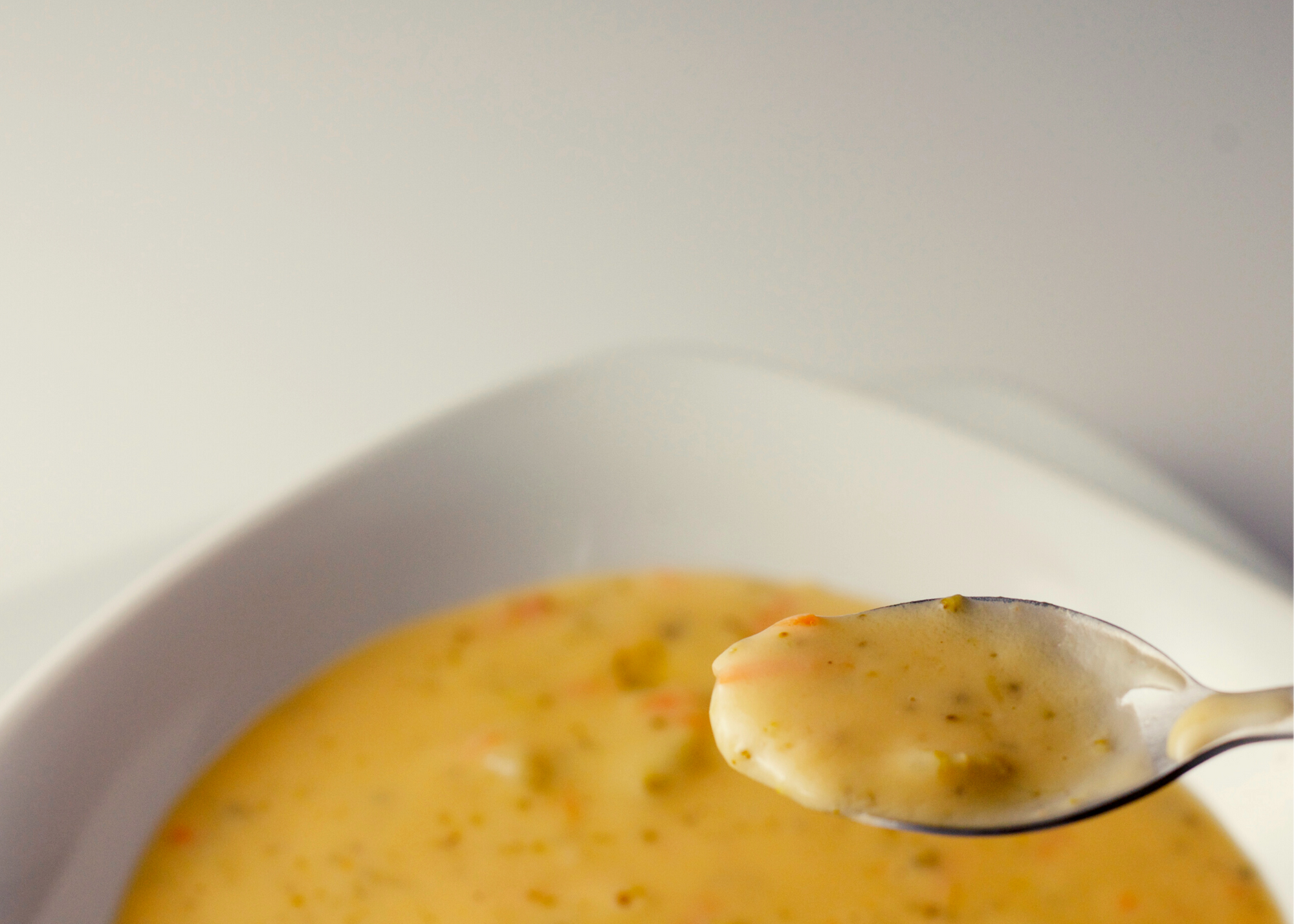 This Broccoli Cheddar Soup calls for a whole head of broccoli — including the stem — making it easy to reduce food waste. Save this recipe for the next time you have a head of broccoli left in the fridge for an easy, nourishing meal!
Ingredients:
1 head of broccoli
1/2 of a yellow onion, diced
4 cloves of garlic, minced
1/4 cup of white wine
1 quart of vegetable or chicken stock
1 cup of cream
1 cup of grated cheddar cheese
Directions:
Heat 1 tablespoon of oil in a medium saucepan. Once the pan is hot, add onion and garlic then cook 5-7 minutes or until tender. 
Add the broccoli stems (reserve florets for later) and cook until tender then add your white wine to deglaze the pan. Let this reduce for about 3-4 minutes.
Add stock, making sure that all ingredients are covered with stock. Cook this for about 10 minutes, or until the stems are soft then transfer to a blender and puree until smooth. 
Once blended, return your mixture to the stove on low heat and add in florets from the broccoli head. Stir to combine then stir in your desired amount of cream and cheese. 
Add salt and pepper to taste. Enjoy!