Agape Youth and Family Center Hits the Road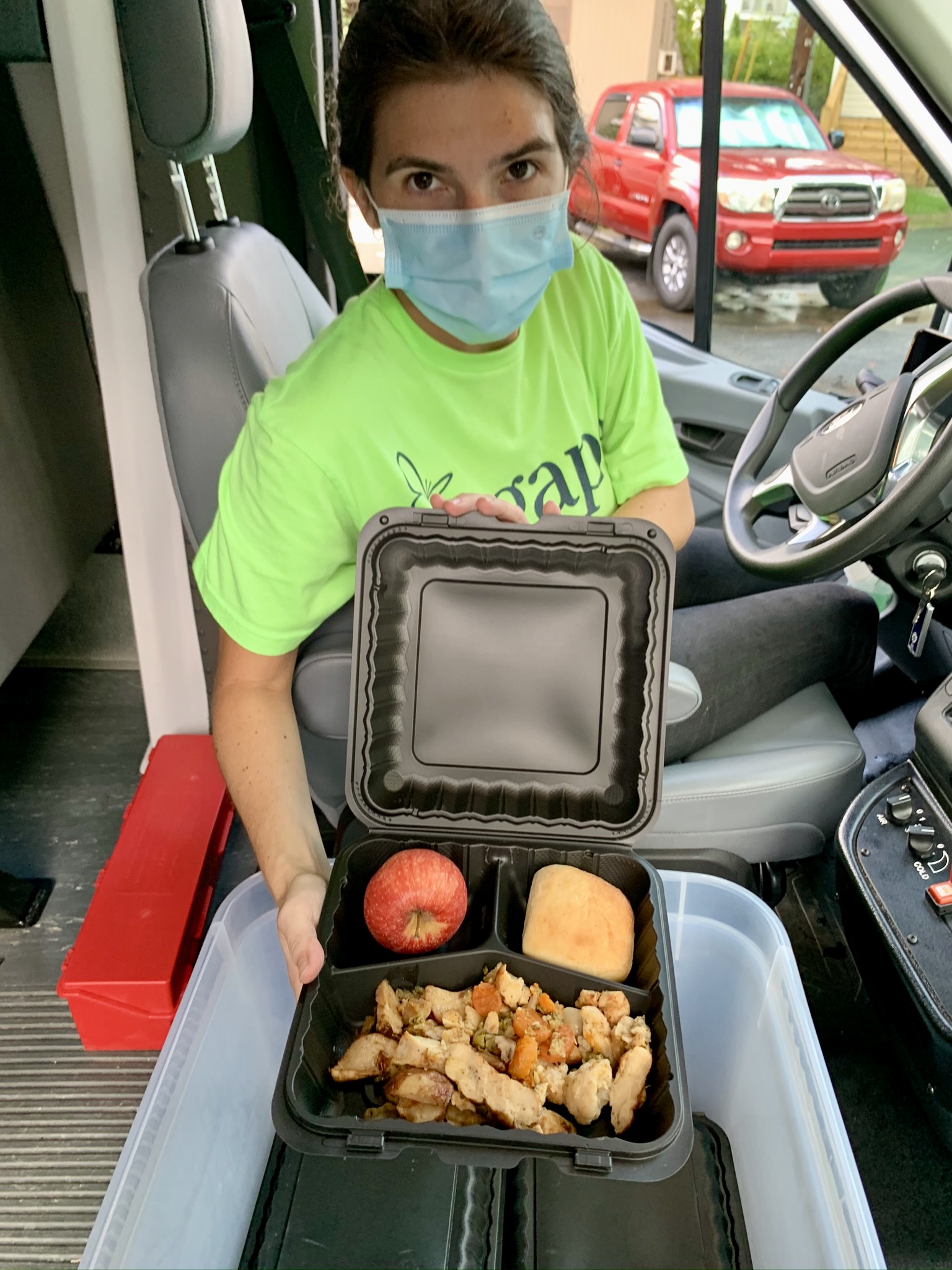 Agape Youth and Family Center works to empower underserved families so they can achieve their full potential. In a typical year, they serve 200 K-12 students at their after-school facility on Atlanta's Westside. This learning program provides invaluable support to students by offering one-on-one tutoring, group mentoring, character development, STEAM-based activities, enrichment programs and partnerships, and so much more. In addition to these activities, students receive a nutritious dinner before heading home.
Like many of our partner agencies, they have modified their programs amid COVID-19 to ensure their clients are getting the support they need safely. Agape is continuing their after-school academic programs virtually and they have started delivering meals right to families doors.
Not only are they are delivering dinner five days a week to their 200 after-school students, they are also delivering 50 additional weekly meals for the siblings of participating students. Normally, students would eat dinner at Agape before returning home—and now that they've gone remote, program coordinators wanted to ensure that every child in the household would have something to eat.
Second Helpings Atlanta is supporting Agape's great work by donating 3,000 individual meals from Proof of the Pudding and 1,500 pounds of fresh pasta from FIGO Pasta over a 6 week period. These meals help Agape cover 2-3 days worth of meals every week!
Check out the video below to learn more about their feeding program from Agape's Volunteer Coordinator, Bridget!