One Eared Stag Chef Rob Phalen's Dumpster Salad Dressing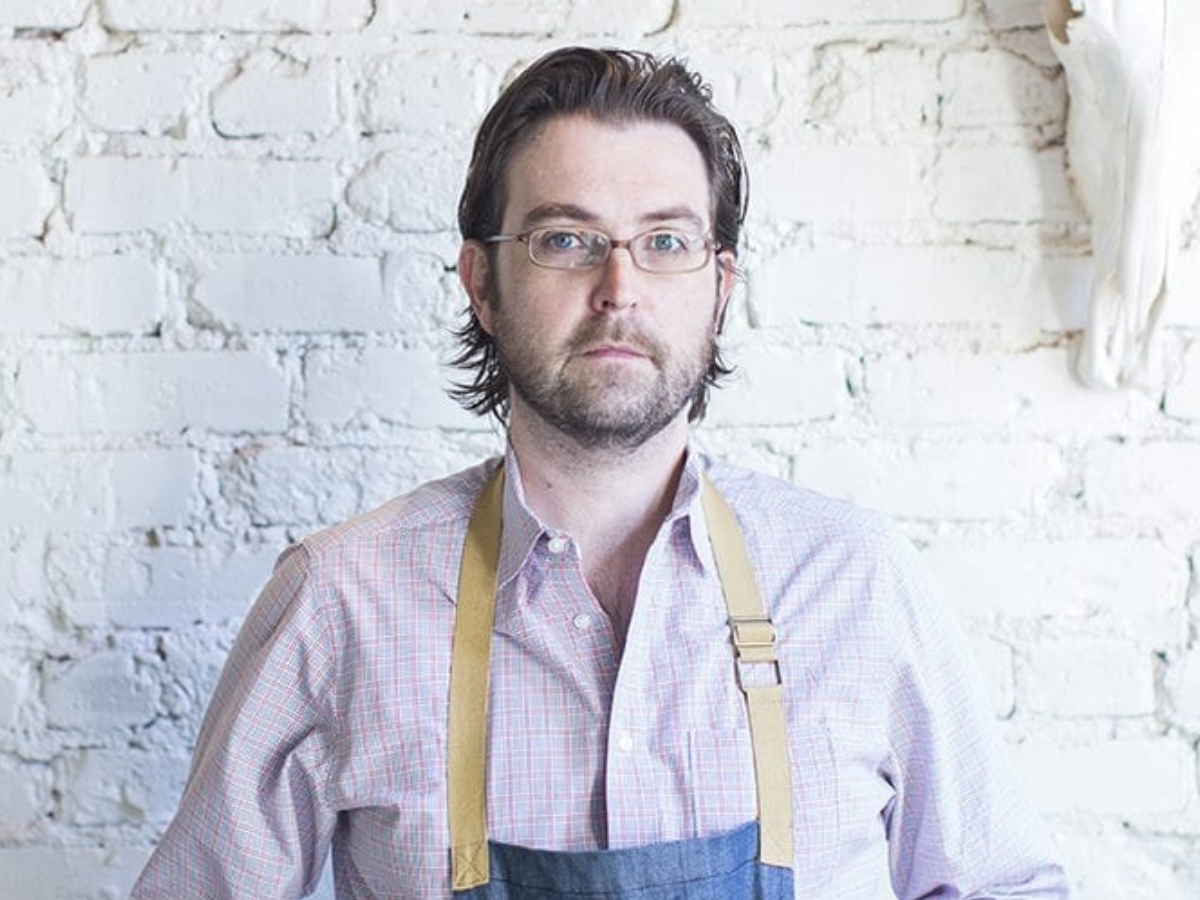 The One Eared Stag's menu is always changing with the seasons, but one constant is their Dumpster Salad. Although the salad is always offered, it is a little different every time. Chef Rob Phalen throws whatever fresh and locally sourced produce they have lying around into this aptly named dish and tops it off with his Dumpster Salad Dressing.
Creating a "dumpster" salad of your own is a great way to use up greens, veggies, and fruits that are about to turn or that you just don't know what to do with. If you're making a meal for many, you can throw together a side salad with scraps from your main dish.
So, let's get to it. Throw together any produce you have laying around — carrot tops, leftover greens, broccoli stems, etc. — and mix with your dressing. The ingredients for Phalen's delicious buttermilk dressing are below, simply combine all of the ingredients and pour over your next salad creation.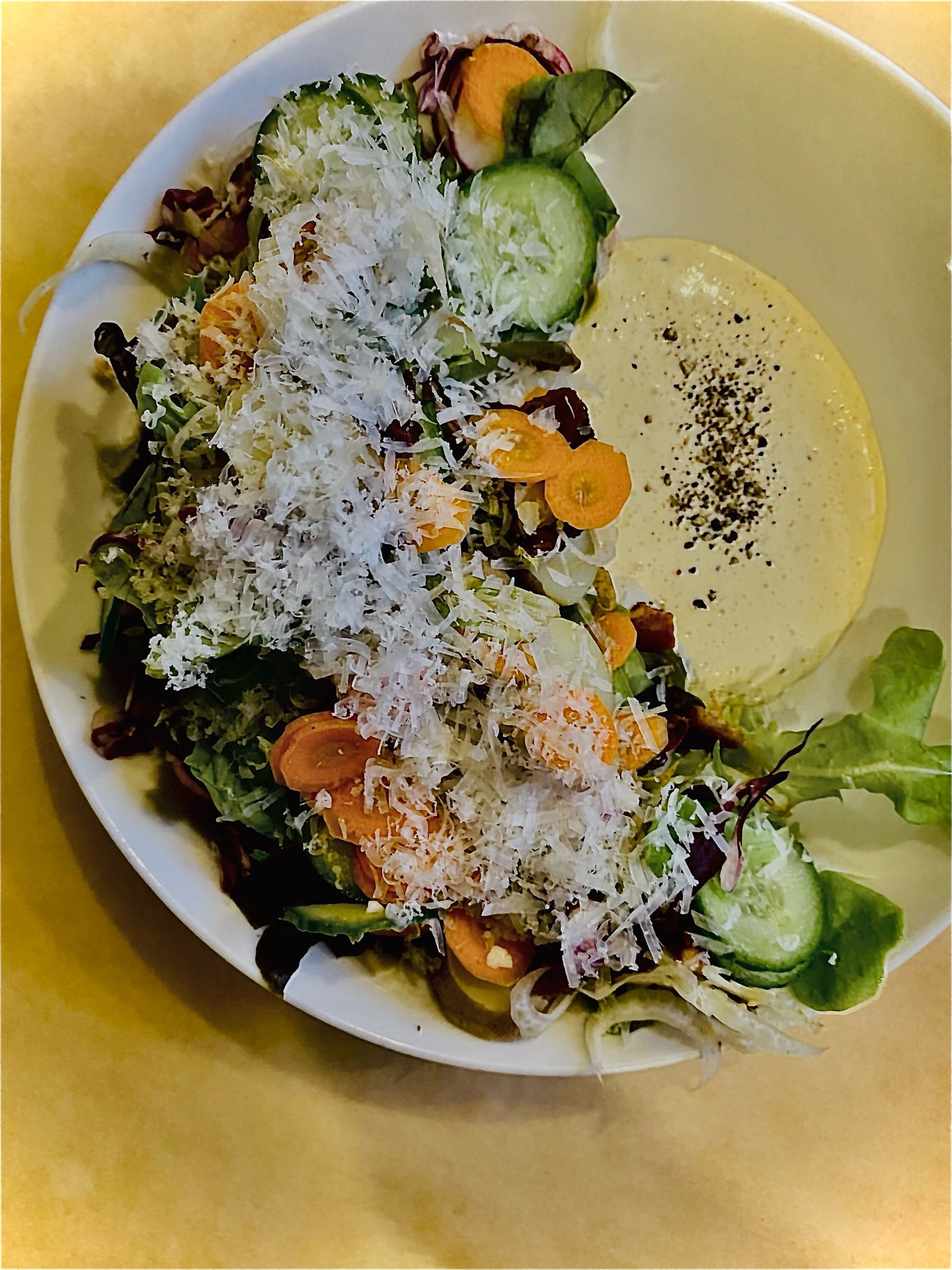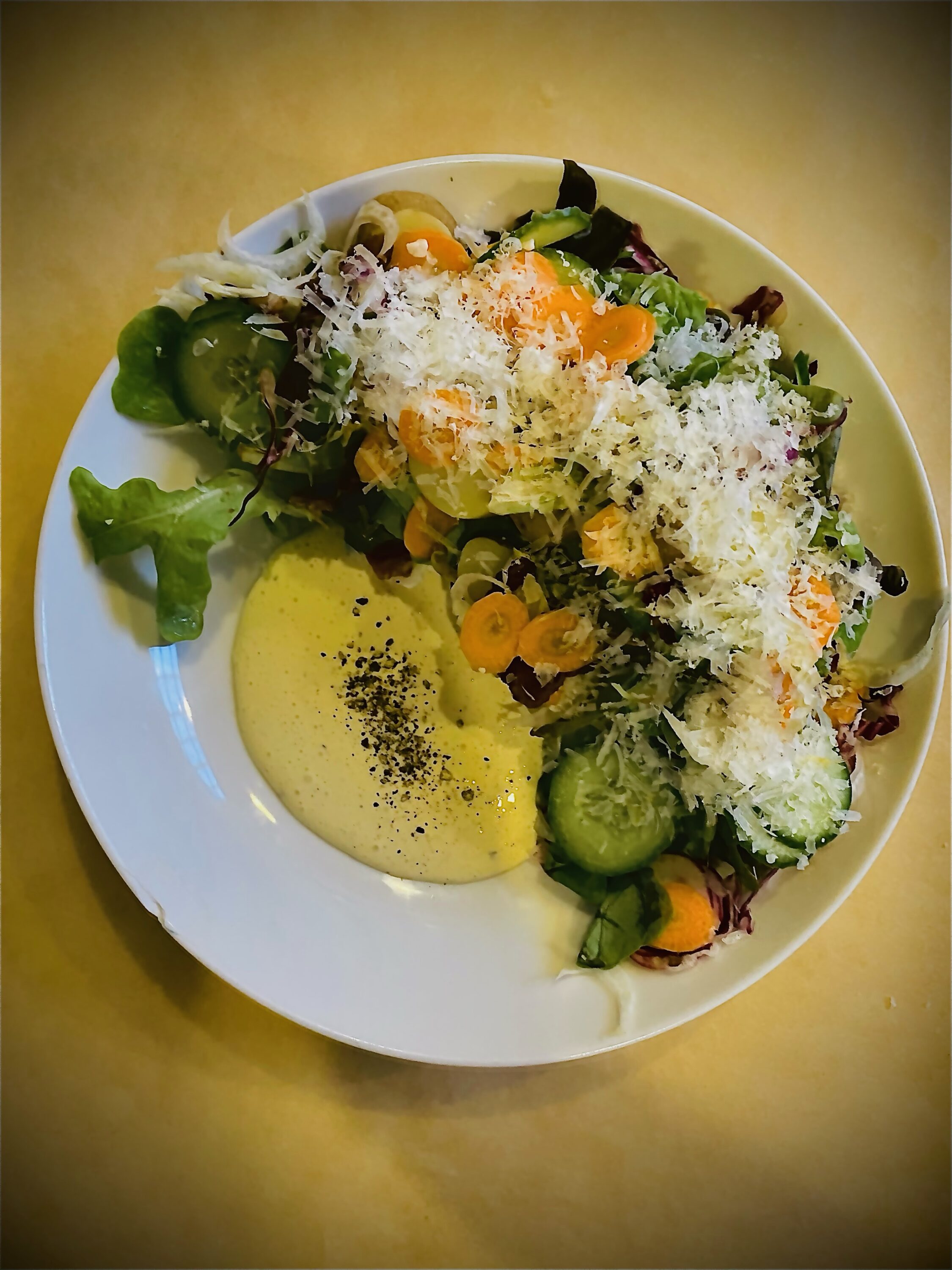 Ingredients
1 cup mayonnaise
1/4 – 1/2 cup buttermilk (depending on how thick you like your dressing)
1/2 cup crème fraiche
1/2 teaspoon onion powder
1/2 teaspoon garlic powder
1/2 teaspoon lemon
Salt to taste