Andre Shockley: A Driving Force for Second Helpings Atlanta
A day helping others is a good day for Second Helpings Atlanta volunteer Andre Shockley. An Atlanta native, Andre has been a "driving force" in SHA's food rescues at Mercedes-Benz Stadium. Depending on the event, volunteers like Andre rescue hundreds and even thousands of pounds of food, loading it into their vehicles and driving it to partner agencies that share it with those in need.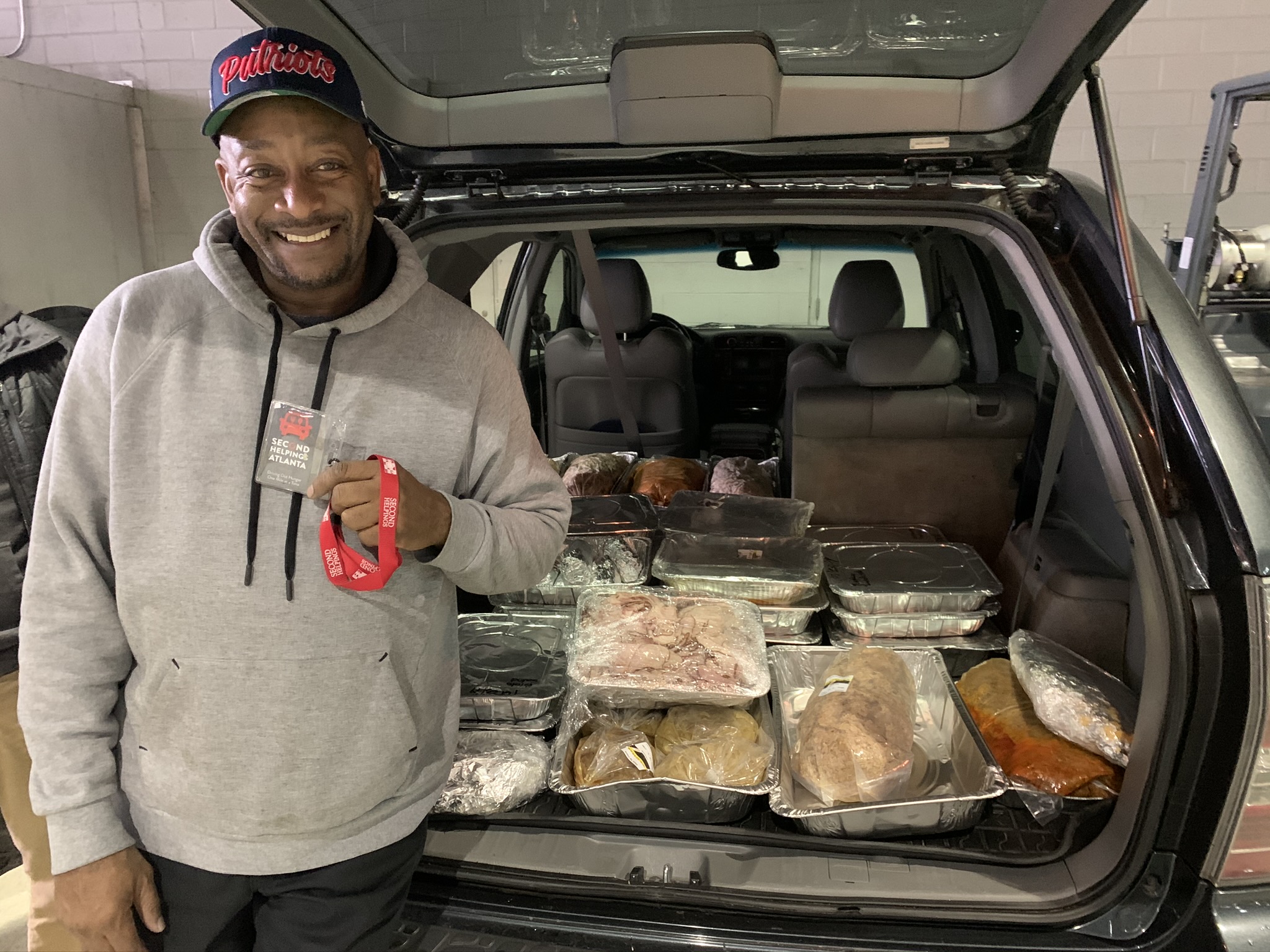 Andre is employed by Quest Diagnostics and enjoys spending time with his daughter and granddaughter. Despite his busy schedule, he still finds time for others. Before joining SHA several years ago, Andre was active with Hosea Feed the Hungry. As well, he created and runs a Decatur-based nonprofit that addresses homelessness and other issues.
For a busy person like Andre, SHA's 90-minute model helps him manage his time. "Everything is organized at the stadium, so that's a big plus. And once we arrive at the agency, everyone is always happy to see us coming!" he says.
SHA Operations Manager, Alex Duncan, says Andre's generous spirit and willing hands are an inspiration. "Andre makes stadium pickups easy and fun, pulling two racks at once and finding new ways to pack more food into his SUV!"
Andre has shared his love for Second Helpings with others, recruiting friends to become volunteers. He'd love to bring family members along on his rescue runs, but with every inch taken up with donated food, there's just no room!
Thanks Andre for all you do.