UGA's Talking Dog Team Wins "Battle of the Brands" for Work on Behalf of Second Helpings Atl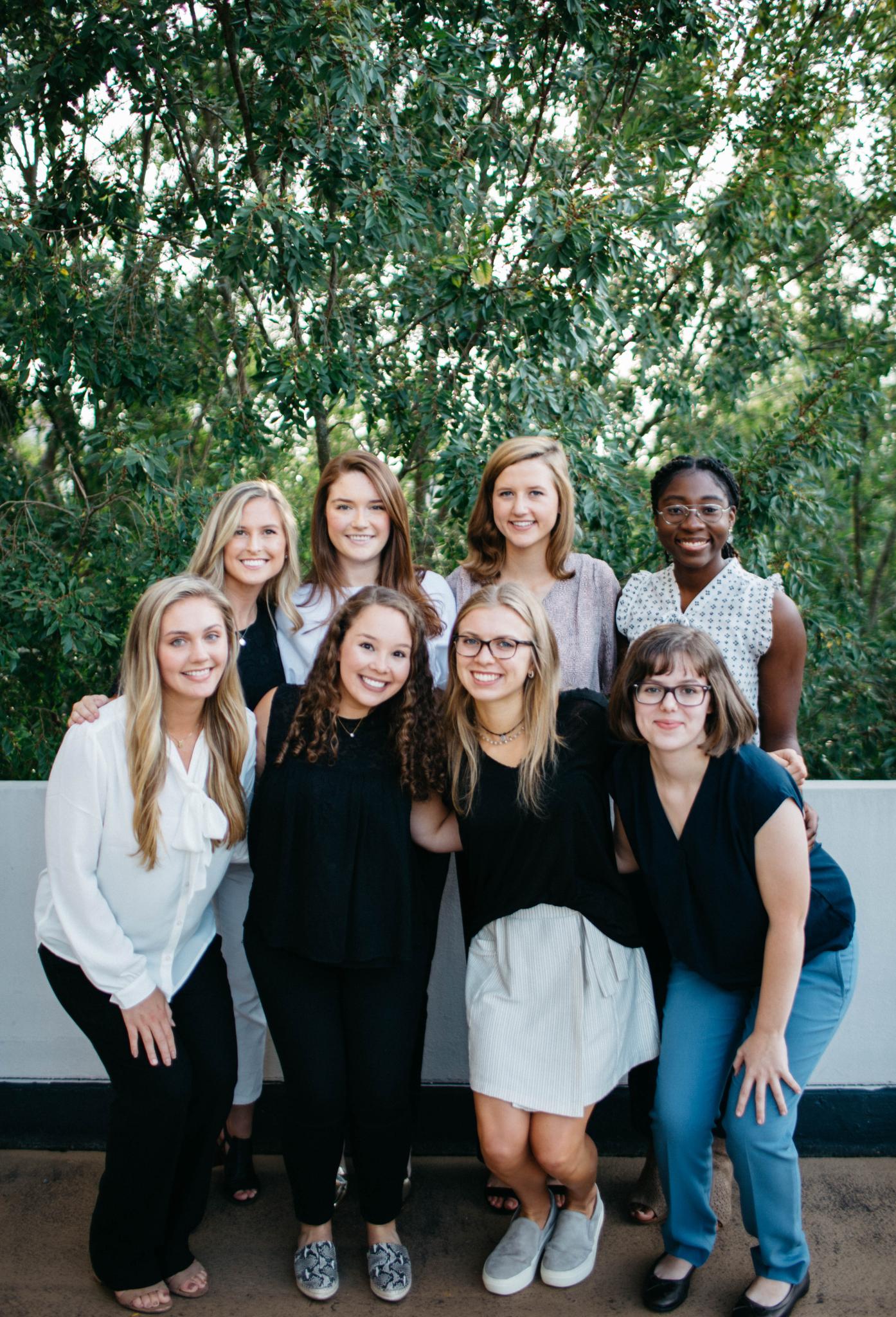 On April 10, Talking Dog, the University of Georgia's full-service student-run advertising and PR agency, hosted its annual "Battle of the Brands" where each of the agency's student teams was invited to present its work on behalf of the client they have supported through the entire school year, and to compete for top recognition of its creative and strategic output.
For the 2018-2019 school year, Second Helpings Atlanta, the nonprofit food rescue organization whose mission is to reduce hunger and food waste in metro Atlanta by rescuing surplus, perishable food and delivering it to those in need, was selected as one of Talking Dog's clients. Guided by senior Gina Karseboom, Account Executive, SHA's seven-person team also included Grace Pollock, Project Manager, Dalena Nguyen, Art Director, Cara Anderson, Copywriter, Maddie James, PR Specialist, Jordan Callaway, Digital Specialist, and Jordan Harkleroad, Photographer.
At the 2019 "Battle of the Brands" at the Grady School of Journalism, this year's Talking Dog teams showed work for clients as diverse as The Coca-Cola Company, Four Fat Cows, and Live Wire Athens. The SHA team won three of the top four prizes: "Fan Favorite" – voted on by the event's 125+ attendees, "Best Campaign Strategy," and "Unsung Hero," recognizing Gina's and Cara's joint leadership throughout the year.
"When we were selected as one of Talking Dog's clients for the 2018-19 school year, we did not realize the scope of the support that our organization would receive from the dedicated Talking Dog team assigned to our account," according to Joe Labriola, SHA's Executive Director.
Talking Dog helped create a fresh new look that really sets Second Helpings Atlanta apart from other nonprofits. In addition, Talking Dog produced a solid body of target media releases, blogs, and advertising copy. The team also designed and implemented three separate social media campaigns for Giving Tuesday, Year-End Donations, and Volunteer Appreciation Week, resulting in significantly higher engagement and fundraising levels – up to a 300% increase in SHA's Giving Tuesday results.
"Best of all, every member of our Talking Dog team embraced SHA's mission and vision. They brought their individual and combined skills and passion to support and truly elevate our marketing efforts this year. We are delighted by their high level of creativity and professionalism," notes Labriola. "Their big wins at this year's "Battle of the Brands" are well-deserved."