Michelle Boardman: She Needed to Give Back
Volunteer Appreciation Week, April 7 – 14, 2019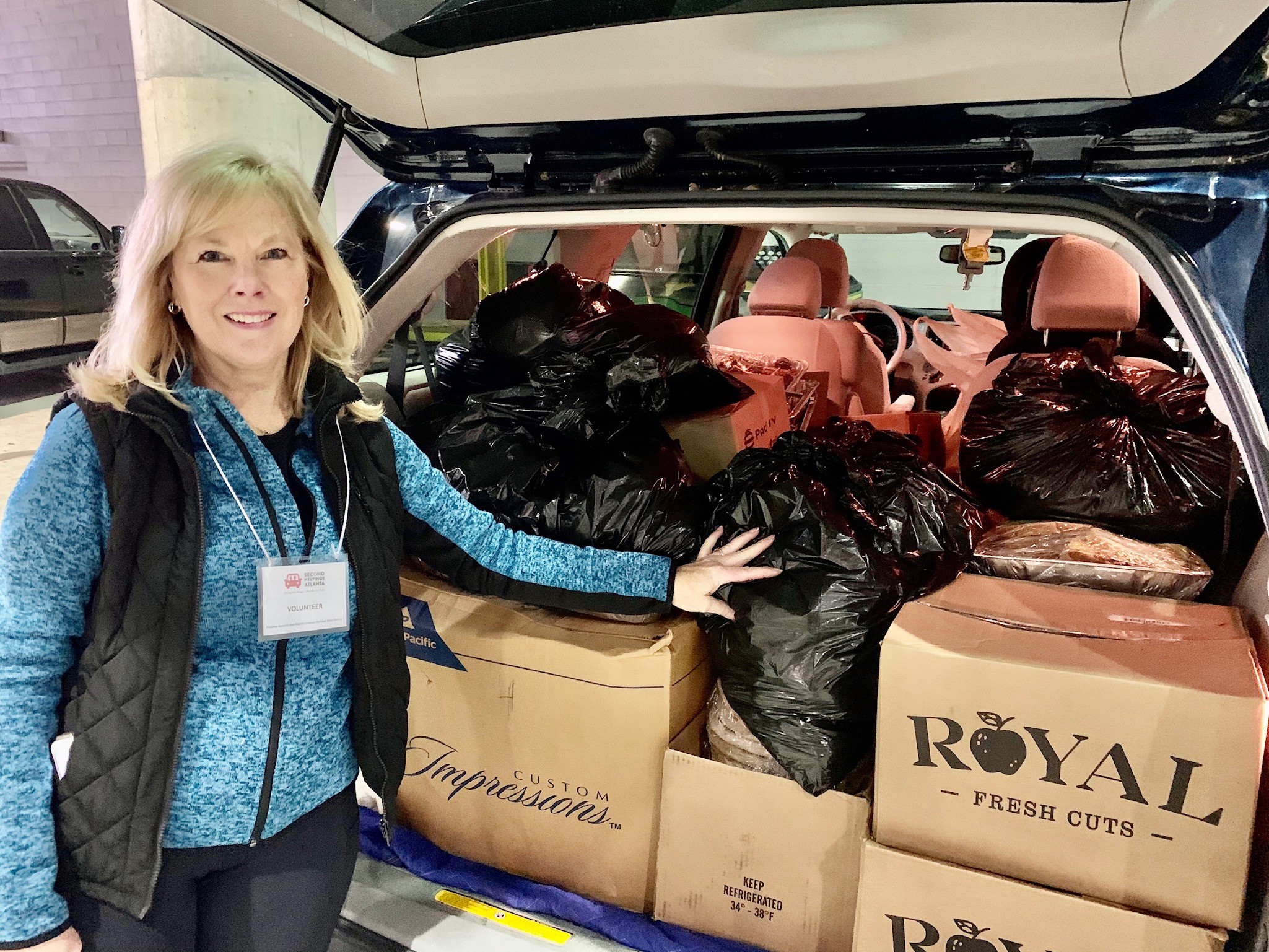 Michelle Boardman moved to Atlanta from Virginia last summer. A long-time foster parent, she suddenly found herself without a volunteer project. When she learned that her neighbor was a Second Helpings Atlanta driver, Michelle went along for a pickup, then signed up to drive. Because of her unpredictable schedule, Michelle often substitutes for other drivers, picking up from Food Donors including Trader Joe's.
She became friendly with a Trader Joe's employee and, when she learned that the young woman would be alone over the holidays, Michelle invited her to Thanksgiving dinner! "The wonderful people you meet picking up and delivering is what makes this so great!" she says.
Michelle has brought her husband along on food runs and looks forward to getting their young granddaughter involved. She's not quite two, but it never hurts to start early!