Shaky Knees. Shaky Beats. Volunteers to the Rescue!
Earlier this spring, C3 Presents hosted two major music festivals happening a week apart in Atlanta (Shaky Knees and Shaky Beats) and Second Helpings Atlanta was asked to rescue the food from both events.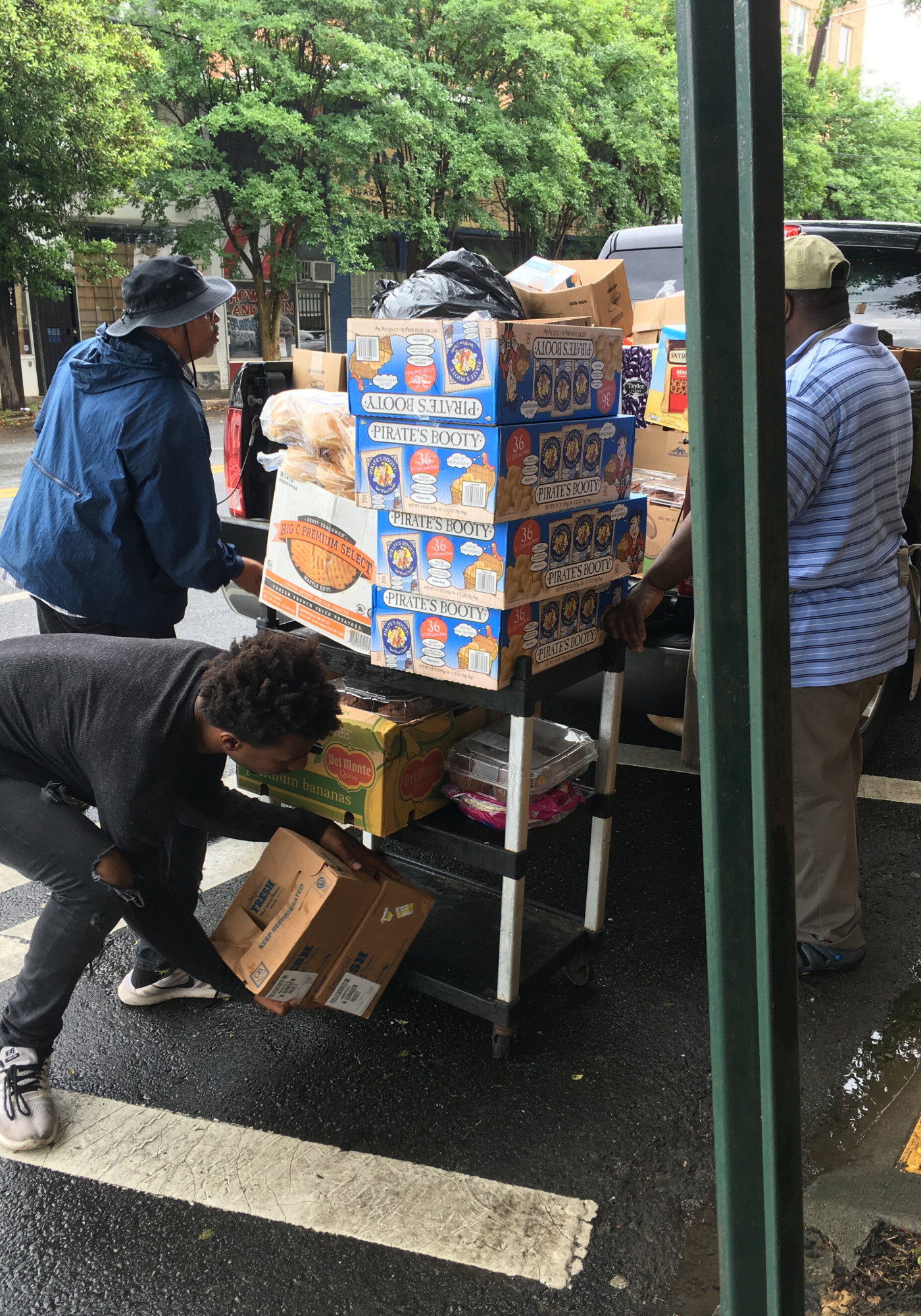 For Shaky Knees, three SHA volunteers (Jennifer Hochman, Bob Simon, and Peter Savitz) handled the pickup and took food to four different agencies. The pick-up from the Shaky Beats event was scheduled on Mother's Day. Since two more unexpected donations were added and it was scheduled to rain, Monique Sorrell, SHA's Volunteer Coordinator, and her husband Tony decided to rescue the food themselves.
"We had to navigate through security while the site was being torn down, and collected the food from three different trailers on different sides of the park. It took three separate trips, and it was an adventure," according to Monique.
"On the first trip of three, C3 employees laid down a trail of pallets we could walk across, so we did not have to walk in the mud. After loading the pickup truck and cab in the rain, in our attempt to drive out, we got stuck in the mud. Another C3 employee had to pull us out. When we went back for the second load, they brought the food to us on the street via a golf cart. After three truckloads, we rescued 4,450 pounds of food. So, it was definitely worth it!"Between the two events, SHA rescued more than 7,000 pounds!
Kudos to Monique and Tony for their major effort – in the rain and on Mother's Day, no less!